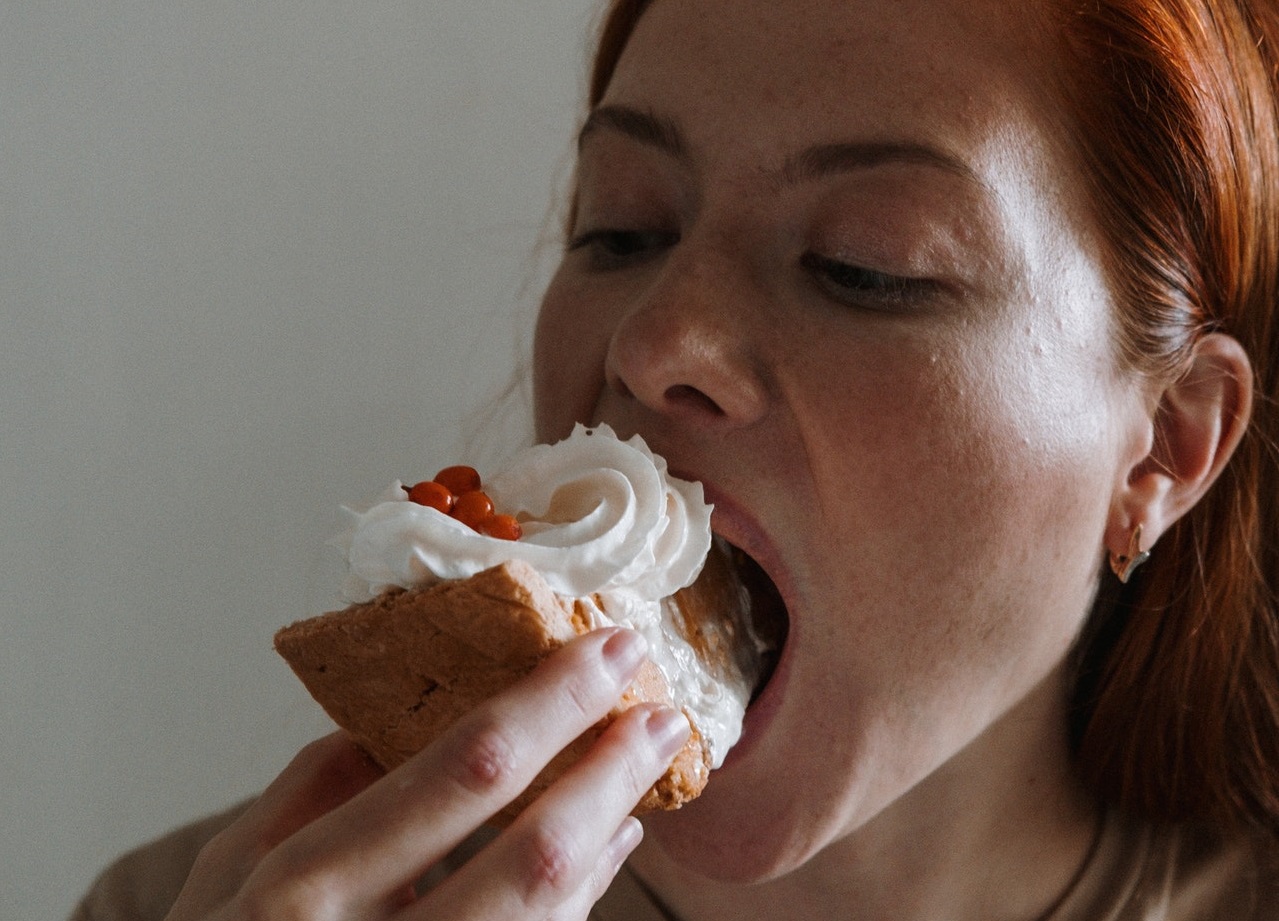 This article is offered in partnership with Noom. They're dedicated to making healthy living easier for us all, and we're honored to work with them. ~ ed.
Being healthy is important to you.
But so is loving yourself—as you are. So is enjoying your life—right now.
The holidays can be a tricky time for people like us to navigate.
We want to take care of our bodies. We want to be mindful of what types of eating behaviors we're engaging in. We want to feel satisfied, not sick.
We also want to tuck into our most beloved comfort foods with our most beloved people.
We want to cook and eat from the heart. We want to dust off our family-favorite recipes and infuse our homes with warming, comforting smells. We want to gather together every flavor of delight, every morsel of goodness, and bake until golden.
It's a difficult tightrope fraught with emotions. And that's precisely what can make this time of year so treacherous.
Never are our feelings so tangled up with our tastebuds.
Throw family dynamics, end-of-year fatigue, and the inner conflict many of us experience around traditional celebrations…and you've got the perfect recipe for emotional eating.
The good news is we don't have to go to extremes or deprive ourselves to avoid falling into this trap. There is a middle way between maintaining healthy eating habits during the holidays and enjoying every glorious mouthful of creamy mashed potatoes, pumpkin pie, or cinnamon-spiced cookies. And it starts where almost everything does: in our minds.
When we address the thoughts and emotions behind our behavior, we can get off the merry-go-round of self-sabotage and self-punishment that spins even faster at times like these. We can relax enough to enjoy a scrumptious holiday meal and savor our favorite holiday treats, without the guilt hangover.
This is one of the reasons we're proud to partner with Noom. Where other "dieting apps" might tell you to cut out this or that, Noom is more focused on your relationship with food, and all the thoughts and feelings going on inside it. Their approach is rooted in science and based on psychology. In our experience (and we've put them to the test), they are the Anti-Diet App.
"I've been on a lot of diets and Noom is definitely something else. I can eat anything I want. What has changed is what I want. It's correcting the harmful way I used to think." ~ Brenda
You never need to go on another diet again, with Noom >>
Get started with some of their favorite festive recipe ideas:
Feel-good Foodspiration: 46 Recipes for Happy, Healthful Holidays.
1. 25 Dietitian-Approved Thanksgiving Recipes
1/3
From Sweet Potato Pie Bites to Easy No-Bake Apple Tart, here are 25 recipes from our friends at Noom to help give your favorite Thanksgiving dishes a healthful twist.
Get the recipes