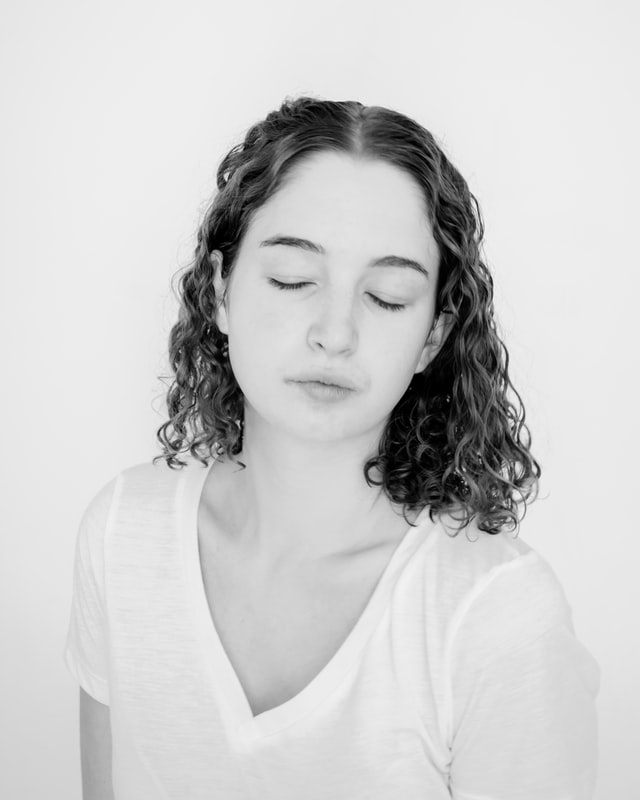 What does it mean to be an empath?
An empath is a highly sensitive human being who takes on the feelings and emotions of those around them as though they were their own. An empath notices someone's energy above their words and they have a strong desire to help people in need. They love to listen to people and give advice. They use their intuition to guide them through most scenarios in life, having a lot of bad feelings in situations, as well as good.
Below are 10 examples of an empath's thought process—coming directly from an empath herself:
1. Feels the devastation of others deeply.
If an empath hears a traumatic news story—a mother loses her child, for example—they will obsess over the suffering of the family. An empath will lay up at night feeling utterly helpless and overwhelmingly sad imagining what that mother is dealing with. They'll scrutinize specific scenarios in their head—walking past her child's bedroom, stepping over a piece of Lego, trying to take a shower, seeing the photos—and it will eat at them trying to empathize with something they truly cannot even fathom. Trying to deeply understand somehow makes them feel less guilty for not actually having to go through it themselves.
2. Wants to take on the pain of their children.
This example is a trait that most non-empaths have as well, as of course, a parent's instinct is to want to take away their child's pain and discomfort. It may be more extreme for an empath, however; for example, if their child is unwell, they will often not be able to eat until their child can. They won't be able to sleep worrying about them. They will quite literally make themselves ill due to the strong desire to take it on themselves, as though somehow that would help. Logically they know it is impossible, however, this is how an empath copes.
3. Tries to get into people's heads.
An empath is fascinated by the human psyche and different personality types, often trying to really understand where people are coming from and what makes them unique.
4. Gets a physical reaction from the embarrassment of others.
If an empath sees something embarrassing happen to another person, it is actually worse than if they were the one being embarrassed. They get a physical reaction to witnessing the discomfort of others.
5. Worries they have upset someone.
An empath is prone to worrying they offended someone for completely illogical reasons. I wrote a separate blog entitled "Battling the Innate Need to be Liked," which you may want to check out if you relate to this. They will focus on this concern until they receive confirmation that they did not. This can mean days of anxiety waiting to hear from someone. The worst thing to an empath is being the cause of upsetting someone.
6. Can be skeptical of people.
An empath can spot someone lying from across the room and it can make them quite skeptical of people who, to them, are giving off a bad vibe.
7. Feels the energy of the people in a room.
An empath will focus on the feel of a room when they enter it and determine if they like the energy of the people before even having a single conversation.
8. Loyal friend.
An empath is a loyal friend, always eager to listen, and would do anything in their power to make someone feel better. They notice someone is suffering often before anyone else does as they are very in-tune to social cues, subtle body movements, and expressions. This makes for stronger bonds with people.
9. Thrives on making others happy.
A true people pleaser—if an empath is aware that they made someone happy, even a total stranger, they are elated. This makes sense being that they take on the feelings of those around them.
10. Strong love for children and/or animals.
An empath has an overwhelming love for animals and/or children to the point of needing to express it anytime they see one, even in public with strangers. Children and animals, therefore, take a fond liking to an empath.
In no way is this type of personality superior, kinder, wiser, or better than another. My purpose for writing this is to show fellow empaths that they are not alone in the mental anguish that can come from being one.
What is your prominent personality trait? Can you relate to any of this?
Simply,
Jules