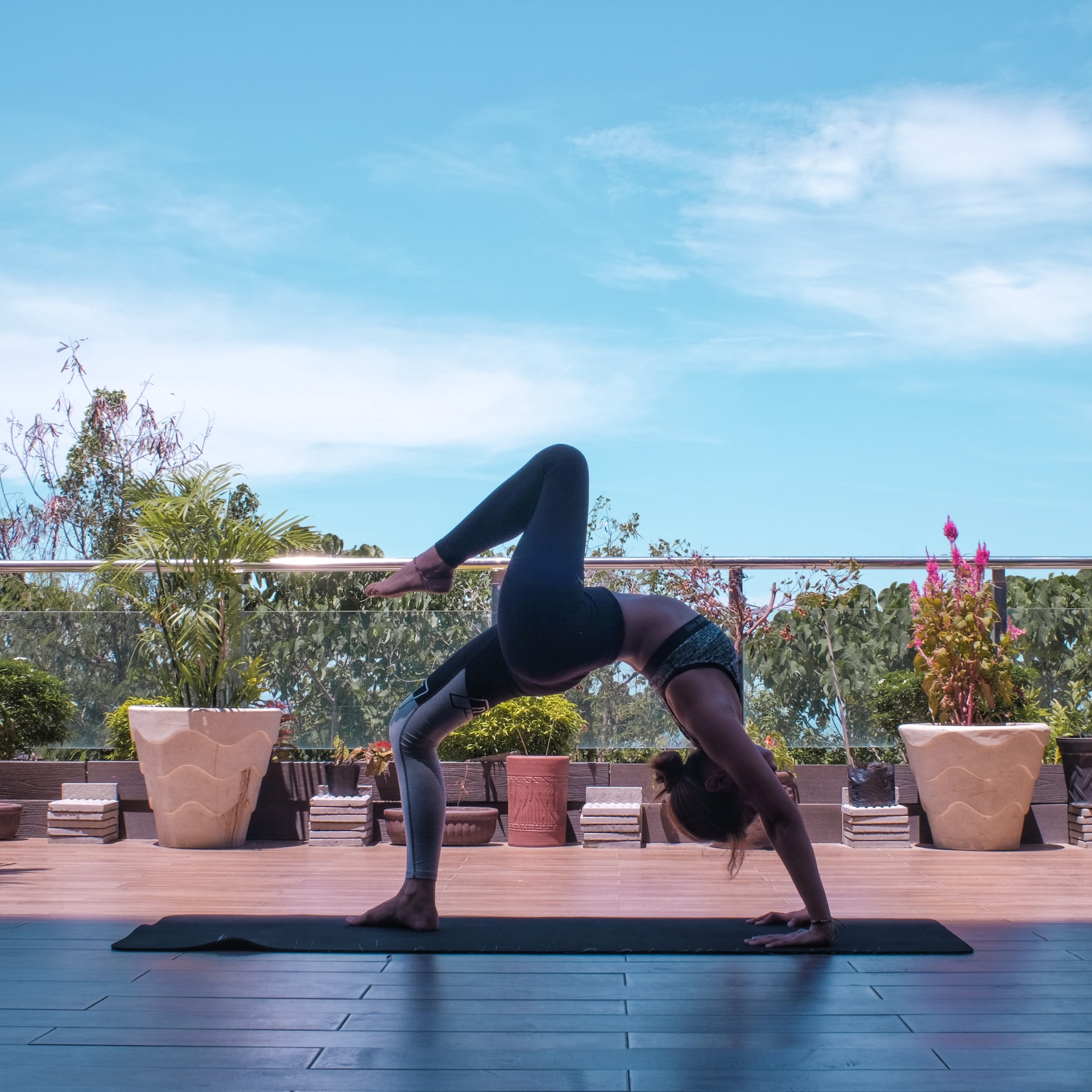 It wasn't the mention of microplastics that surprised me. Microplastics are a trending topic these days.
It was the fact that eight pages into the book I was reading, I learned:
"mollusks hunkered in the most remote arctic and deepest seas are ingesting microplastic fibers shed from our yoga pants."
That. I read it again. A mollusk minding its own business in the depths of the remote arctic, far, and probably in a site much more peaceful than that of my New York City apartment, is unintentionally consuming threads shed from Lululemons.
As I was reading The Sound of the Sea, Seashells and the Fate of the Oceans by Cynthia Barnett, this lingered in the back of my mind, when not-so-all-of-a-sudden 200 pages later, this fact reared its ugly head again.
"Pacific oysters in the northwestern United States have been found with an average of eleven bits of microplastic each – mostly micro-threads that shed from yoga pants and fleece jackets in the wash."
Appalled, I thought about my years spent as a trainer and yoga instructor. I have spent the better part of my free time involved in various athletic endeavors throughout my life, sporting activewear. That's a lot of performance-friendly fabric. I thought about the fit-fluencers of social media with their butt-lifting leggings, smoothies in hand, with zero clue that their sponsored outfit probably choked an oyster to death somewhere.
It is, maybe, not a surprise that the mollusks across the planet are eating yoga pants specifically since polyester and synthetic fabrics are typical for sportswear. And this is why in recent years, activewear is commonly upcycled or recycled and the feel-good tags will tell us how many plastic bottles an item of clothing has "rescued." When we wash our clothes, micro threads shed and eventually float out into the oceanic ether for unassuming marine life to consume. Unfortunately, this is true whether the polyester is new or recycled. Recycled polyester has a lesser environmental impact during production—but it is polyester still and will shed microplastics just the same.
This is a tough fact for me to live with, as someone whose best recent memories are from obtaining my scuba diving certification last year. I think many of us from cities are endlessly enchanted with the underwater ecosystems yet are disconnected from how our everyday lives effect them.
After doing some research on how I can control the amount of micro threads from my closet—a microplastic-y sea of black leggings—from slipping into a scallop's shell, here are a few ways I hope to lessen my impact:
>> Use what I have
I mention this because my immediate reaction was to make my closet less "bad" after reading the facts about micro threads from yoga pants showing up in the biology of sea snails far away. But in actuality, getting rid of the synthetic activewear in our closets isn't necessarily the answer. If we already own it, one of the best things we can do is treat it as what it is—meaning it is meant to last. Use it. Wear it forever, like it's never going to degrade—because frankly, it isn't going to.
>> Get a micro-filtering washing bag
I learned from a useful online source on sustainability that there are tools we can use to help us catch microfibers when we do laundry. The Honest Consumer shares information about many things regarding an eco-conscious lifestyle, not the least of which was information about microfilters that can be installed in a washing machine to help catch the microscopic fibers that leak out into the waterways. A washing bag specifically tailored to catch the most microscopic fibers can help do the same. Since I am a New York City resident who does not own my own machine, I am opting for the latter.  Additionally, washing at a lower temperature reduces the amount of shedding that occurs—which is an immediate, easy change we can all make.
>> Choose items made from natural fabrics
This is somewhat of a loaded topic since there can be a lot of controversy about how some natural textiles are produced. In the end, a natural textile should be completely biodegradable—and when we are discussing this specific topic of microplastics showing up in the tissue of marine life, that is what we want.
Bamboo contains desirable properties for activewear in particular as it has natural wicking ability and is odor resistant. Ideally, we would want bamboo not treated like rayon, which it unfortunately often is. When ethically produced with a focus on sustainability, bamboo is good option.
Hemp, a UV-resistant and antimicrobial material, has more and more become in vogue for clothes in general—but for activewear, as well. It uses a lot less water to produce than, say, cotton does, and it can thrive even in not-so-optimal soils.
Cotton catches a lot of flack for how much water it takes to grow it, amongst other sensitive issues. It isn't typically used for high-performance activities, but it is gentle on the skin. At the end of the day, when organically produced, cotton will not show up in the fossils of marine organisms long after the last tidal wave takes the planet out.
I am seeing more and more about "new" and "natural" fabrics. It takes some investigating to know when and in what capacity these claims are true. I like to think there's something to be said for doing the best we can.
>> Create demand with our purchases
It is unfortunate that we need to be Inspector Gadget to figure out how our items have been sourced and produced. If something is labeled as "eco-friendly" or "not harmful to the environment," I want that to be true. I don't want to have to be an expert to figure out what those claims mean.
I'm already doing some heavy lifting in the face of convenience. Yes, I have my own reusable shopping bag. I carry my own coffee cup and ask the barista to fill it. I'm tired. I don't want my sports bra to give a clam an ulcer. Just give me something environmentally friendly and affordable.
We create demand with our dollars. If we don't give into fast-fashion-toxic-yoga-pants and ask for sustainable fabric to be the norm and financially accessible—hopefully, by doing a bit of legwork by reaching out to the manufacturer when we aren't sure about the production process and by displaying that our desire to be healthy and active not result in a polluted ocean—there will eventually be less yoga pants showing up in mussel tissue (I couldn't resist) across the ocean.
~
Please consider Boosting our authors' articles in their first week to help them win Elephant's Ecosystem so they can get paid and write more.
~