This post is written with gratitude for Lomi. They're a team of innovators designing waste out of the human experience, and I'm honored to brag about them. ~Marisa, ed.
~
Have you ever tried to eat the thick, main stem of broccoli—either raw or cooked?
Yeah, I wouldn't necessarily recommend it.
There's just something about it that's quite literally tough to swallow. Following fellow zero waste folks on Instagram has only solidified this opinion of mine that the stem leftover from cutting your own broccoli crowns is, well, yuck.
But I'll tell you what's been a gamechanger in my life in some unexpected ways: I got a Lomi countertop composting machine from Pela (makers of those gorgeous compostable phone cases). It turns food scraps into nutrient-rich dirt or soil within hours. (If ya wanna know more about that, I wrote about it here)
Now, you'd think I'd just toss my chunked-up broccoli skeleton into the Lomi to be consumed transformed into nutrient rich dirt to be sent back to where it came from. But that's not what I did. Nope!
Living a lower waste lifestyle means caring about more than "waste" in the traditional sense. It also means being conscious about not wasting electricity or water and taking care of devices like Lomi (though it is, by no means, tender or fragile) so that they last as long as they can and avoid returning to landfills before their time.
In addition to all that, I hold a firm belief that food was meant to nourish our bodies, not to be placed in the garbage because we have picky tastebuds. I mean, look at our ancestors. You think they had the privilege to get choosey about which parts of the plant or animal they ate? My point, precisely.
So, with Lomi serving as the guardian angel of food scraps and staring me down with its little light-up button eye, I felt compelled to challenge myself to put as little into my countertop composter as possible and to take as much time as possible filling it up (specifically, beyond a week).
How was I gonna do that with massive chunks of the less tasty bits of food topping my Lomi faster than I could say, "leftovers?" What's a gal to do with both a broccoli and a cauliflower skeleton post de-crowning if not toss them in the spiffy kitchen composter that I might deem an eco-conscious apartment-dweller's dream?
Whelp, we make food-scrap fritters, broth, and popsicles.
Here are 3 recipes that Lomi has inspired me to make so far:
Bring on the broccoli stems, scrape up the veg scraps, and corral those used coffee grounds. We're about to tasty with your would-be trashed or Lomi-fied foods.
Zero-Waste Lazy-(Wo)Man's Broc-Cauli Stem Fritters.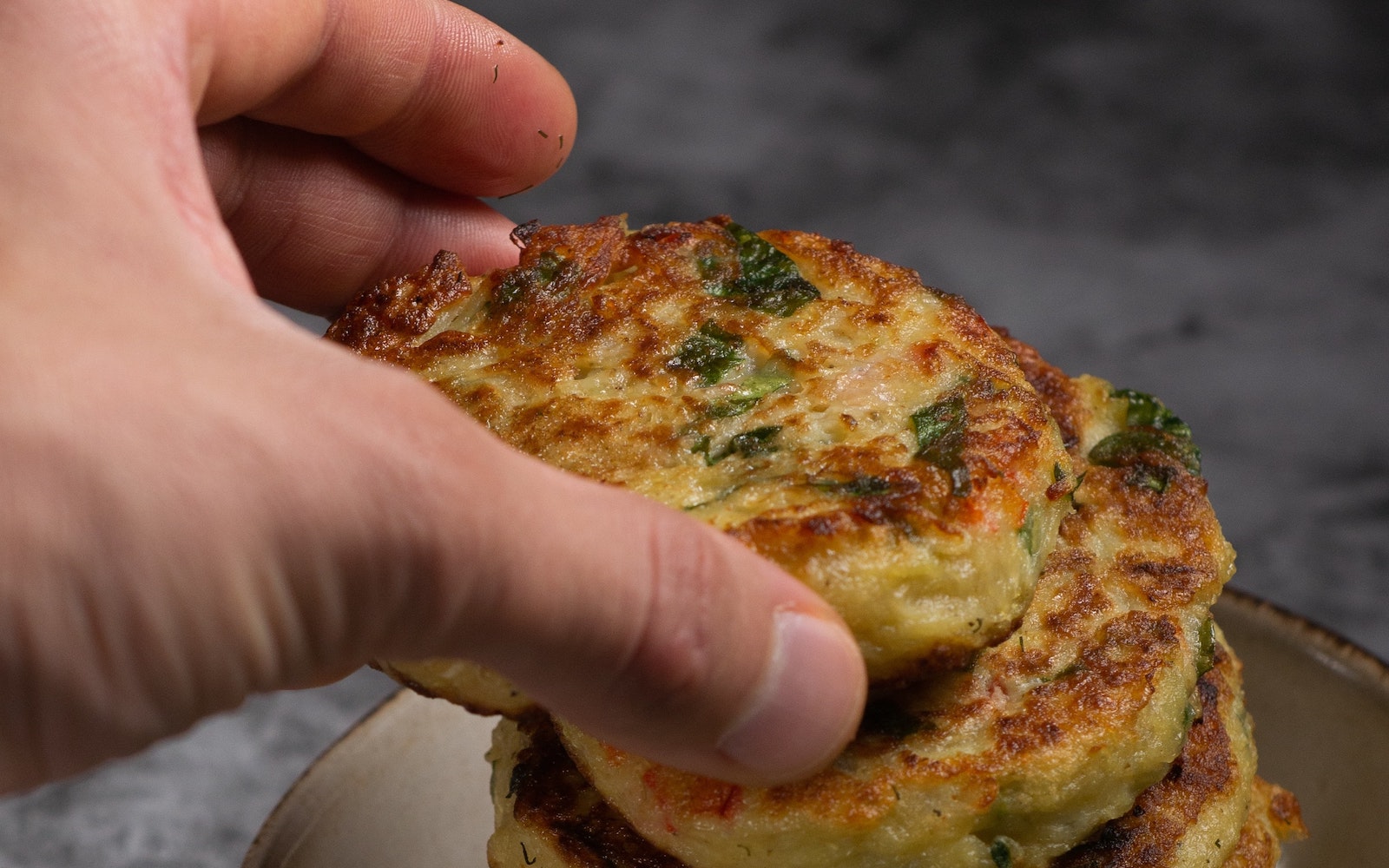 Makes: 6 fritters
Serves: 2 people
Cook time: 10-15 minutes
Ingredients:
1 stem/core of a large head of cauliflower, shredded
1 egg
1.5 tablespoon flour (I used garbanzo)
1.5 tablespoon butter
4 oz. cheese, shredded (I used a Cabot cheddar)
Salt, pepper, granulated garlic, onion powder to season generously
Directions:
1. Combine all ingredients in a medium-sized bowl and stir until well mixed. The mixture should look more matte than shiny, and should create a good, slightly sticky clump that balls well (and leaves residue) in the hands.
2. Melt the butter in a large, flat-bottom pan
3. Create small plum-sized balls in the palm of your hand, or in a scoop
4. Place them, one at a time, in the pan, flattening them until just above a quarter of an inch thickness.
5. Cook on medium-high heat until the edges of the fritters begin to turn a medium to dark golden brown and will slide in the pan when it's shaken vigorously across the burner (as if to flip a pancake—but without the flipping). Flip carefully to brown the opposite side, being sure to cook through thoroughly.
6. Check that the second side is a medium to dark golden brown, remove from the pan, and place on a flat plate to cool momentarily.
7. Enjoy!
I'd like to note that I am not the kind of home cook that usually measures things. But I'd estimate about ¼ teaspoon each of salt and pepper, a teaspoon of garlic, and ½ teaspoon onion powder.
Zero-Waste Veggie Broth.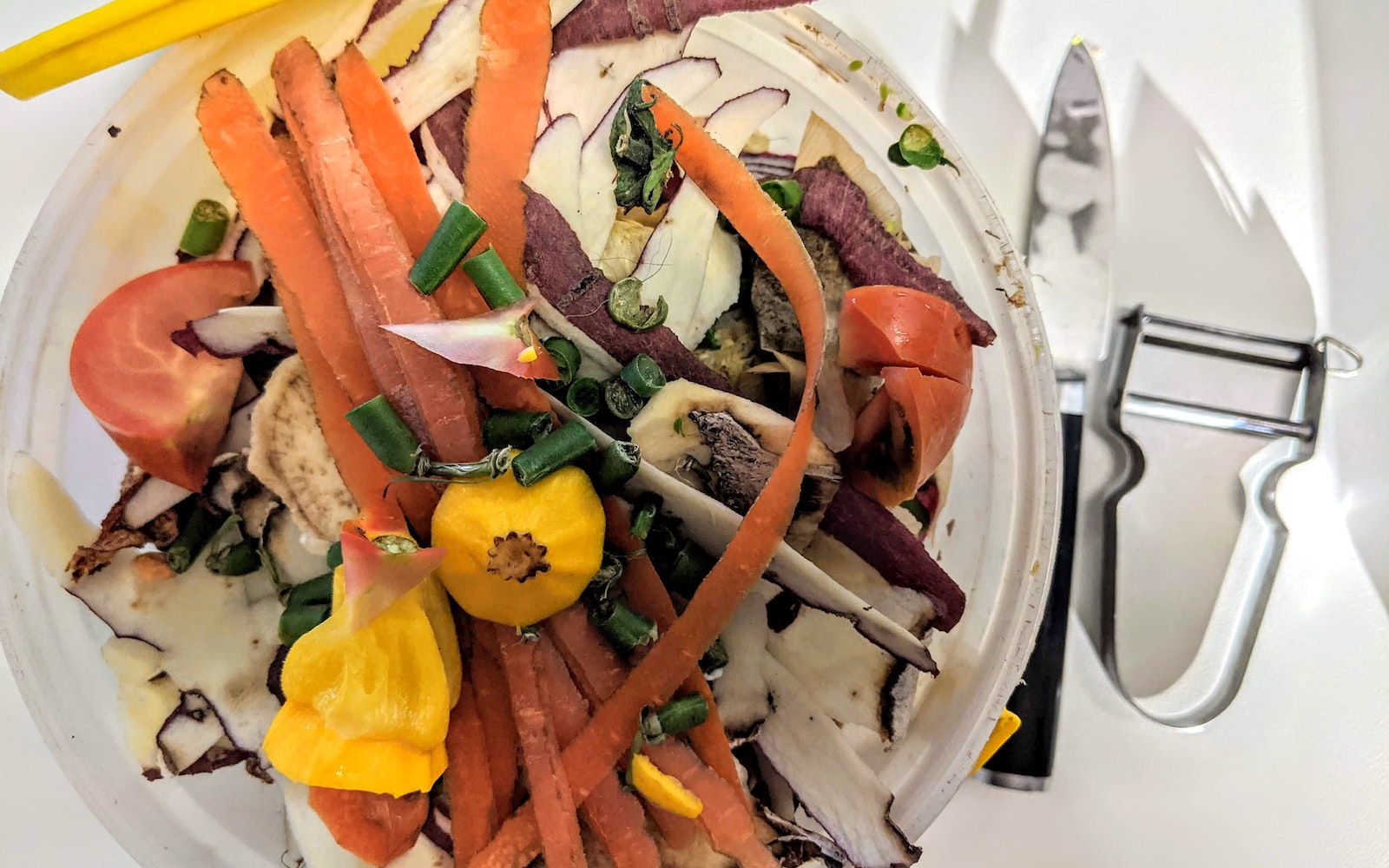 Makes: various ounces
Serves: depends
Cook time: 30+ minutes
Ingredients:
Everyhing but the kitchen sink (and probably cauliflower, broccoli, or brussels sprouts trimmings since they can make your broth bitter).
When I say everything, I mean that you can use the skins, stems, tops, and bottoms of onions, carrots, and herbs, and just about anything you desire.
2 tablespoons EVOO
Salt & pepper to taste
Any additional seasonings you might wanna add in there
Water
Directions:
1. Toss all the scraps into a bag and freeze the contents for up to 6 months, adding scraps as you cook meals.
2. When your bag is full, pull out a deep pot and pace 2 tablespoons of olive oil into its bottom. Drop in your scraps, sprinkle a moderate coating of salt over the veggies' surface and give it a stir, cooking down the veg until the onion starts to soften and the contents begin to become dragrant.
3. Cover with water and bring to a boil, stirring the contents a few times. Bring to a simmer, then cook for 30 minutes or more. (Tip: The longer you cook, the more flavor your draw our of the veg.
4. Strain the solids over a large bowl to gather the broth when you feel it's cooked to your taste. If you place it in a Mason jar, you can keep the broth for up to four days before making something with it. Or, if you'd like, you can freeze it in cubes or freezer-safe containers for up to 3 months.
Use it to make delicious soups, gravies, or even some flavorful sauces for drizzling on fancier dishes.
Coffee Bean & Coco-cicles.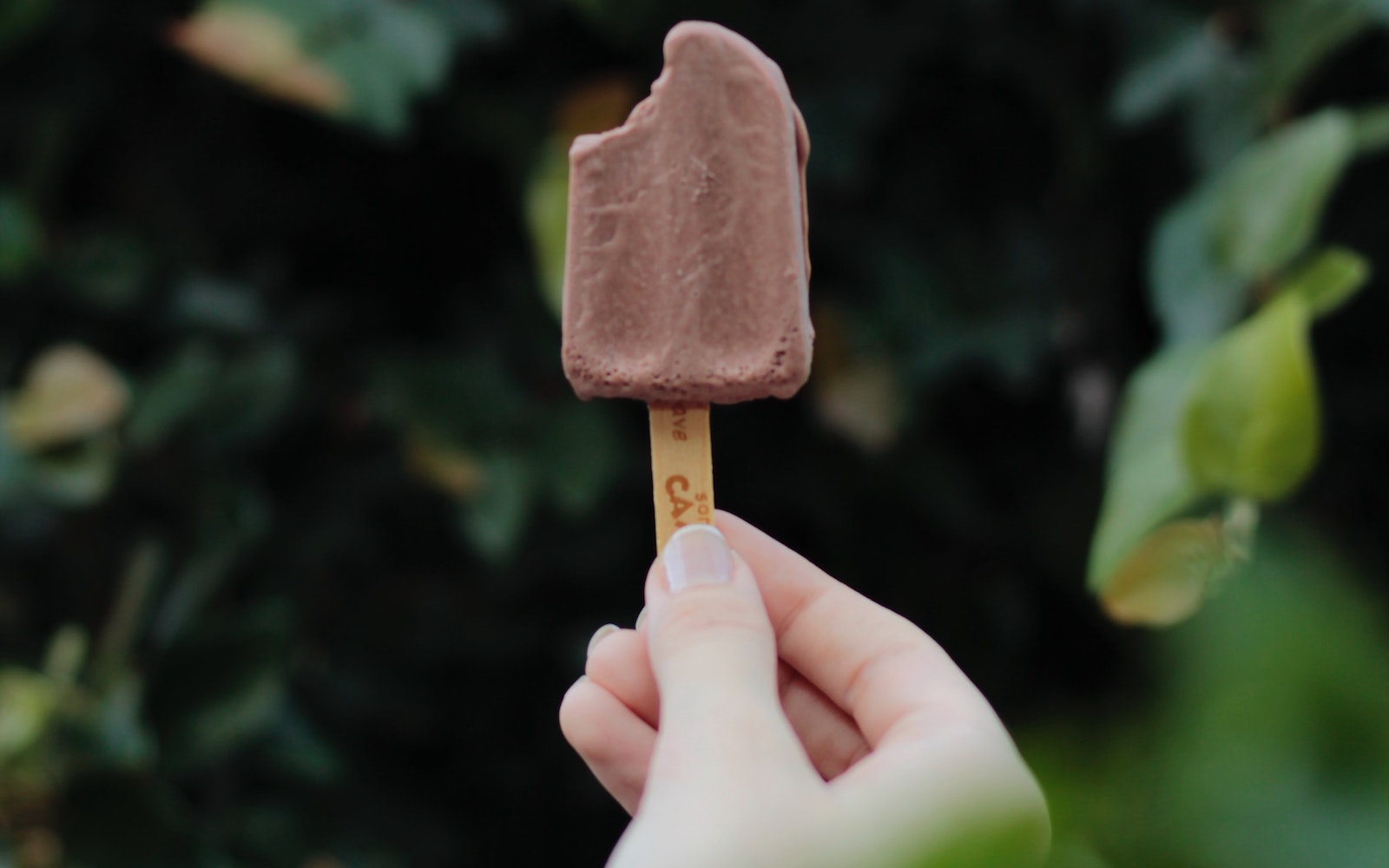 Makes: 2 cups liquid
Servings: 6 popsicles
Cook time: 15+ minutes
Ingredients:
1.5 tablespoons coconut oil
1 cup semi-sweet chocolate chips
.5 cup half & half
.5 cup milk
.5c used coffee grounds
1 teaspoon salt
1 generous pinch cayenne pepper
Directions.
1. Melt coconut oil over medium high heat in a small pot. Add the semi-sweet chocolate chips and coffee grounds, stirring until melted into smooth but slightly gritty paste.
2. Slowly pour in the milk and stir until the consistency is a smooth liquid with no chunks of chocolate, only the coffee grounds floating. Now you've got cocoa or drinking chocolate. The liquid should be medium-dark.
3. Bring the cocoa mixture to a low boil. Add the salt and cayenne, stirring into the mixture for another minute.
4. Remove from heat and let cool for about 4 minutes to help release the coffee flavor left in the grounds before pouring into popsicle molds.
5. Freeze overnight, and when ready to indulge, make sure to run the molds under warm water for a few seconds before attempting to extract the popsicle so that it comes out easily.
If you're a texture eater, this might not be your favorite recipe due to the presence of the grounds in the treat, but since you're already chewing the popsicle, the grit is actually reduced and quite pleasant. Kind of like the chunks of crumbly cookie in cookies 'n' cream ice cream.
I dare you to get creative with your food scraps. Having trouble with creativity? Check out these other recipes and food waste tips from Lomi. If that fails to inspire, just imagine Mother Nature breathing down your neck as you chop your fruits and veggies; something's bound to come to mind.
And then, if you're just simply not a creative chef, look into a Lomi, and rest assured that you're reducing your waste footprint just a bit more by contributing nutritious earth to the planet with every fill of the bucket.