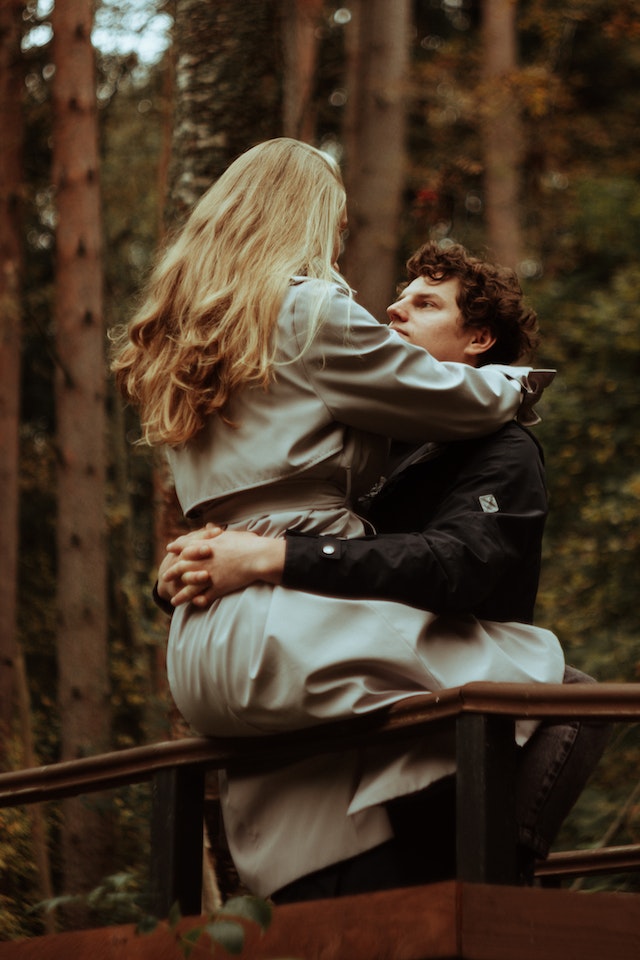 I met my husband when I was 40 years old.
Prior to that, I was mostly single and was looking for love.
During some of my years of singlehood, I would go out almost every night and meet lots of new people.
As I was walking toward my meetup point with my friends, feeling the Mediterranean breeze caressing my skin, I never knew how the night was going to end. Everything was possible.
But the night's promises turned quickly into disappointments. The men I met were mostly flaky.
At that time, I was a financial systems project manager and was assigned to various projects. I was excited when I was assigned to a certain project at a lucrative company where I knew some people and felt right at home.
In my new assignment, I got to meet some new people. One in particular. He was redheaded, tall, and handsome, with sparkling blue eyes. He gradually became my partner for frequent coffee breaks, snack breaks, and lunch breaks, during which we had long stimulating and intimate conversations. But it was not only that. There was a strong attraction between us, and it was evident to both of us.
I found myself thrilled to go to work because I knew I was going to meet him there. We sat closer and closer during our breaks. We started texting each other even after work. It could have been a beautiful story of two people falling in love if it was not for one simple fact.
He was married.
One time at the stairway, he brought me so close to him that I could not resist him anymore and we kissed. I felt awful and confused. I never wanted to have an affair with a married man, but he was just so perfect in every way, and unlike the other men I'd met, he really wanted me. I felt totally lost.
When I told my therapist what was going on, she told me something that stayed with me and still guides me today with every step I take.
She said that if I accept this man's offer, meet him, and sleep with him, it would be like telling the world that I was okay with being with someone who was unavailable. "Why would the world make an effort to introduce you to someone available, if you are willing to settle for someone who's not?"
There was nothing moralistic about it. It was just a simple question that I could so deeply resonate with. I strongly believe that we make statements to the world with every action we take, or don't take. And the world responds accordingly.
It took all my self-control to say no to this man and let him go, and it felt so empowering to do so. I knew I was doing the right thing. I was telling the world that I wanted someone who would be free to fully commit to me.
My statement did not work right away. It took a few more years of meeting lots of men who were flaky and unavailable. None of them were married, but they each had a different story. Some did not want a serious relationship with anyone, some did not see me as the right candidate for a serious relationship with them, and some were emotionally disconnected. No matter what the reason was, when I realized the situation, I thought to myself, if I keep wanting this man, what would I be telling the world?
I slowly learned to say no to anything that was not in line with what I truly wanted, which was a man who was emotionally open and available, who loved me with all his heart, and who wanted to walk the path of life with me till the day we die. I also wanted these feelings to be completely mutual.
I believe that my persistence of echoing my true inner wish to the world is what eventually brought me exactly what I wanted, and much more. Saying no to all the others was challenging but so worth it.
So next time you find yourself craving, longing, loving someone who is unavailable, ask yourself: by wanting this person, what do I say to the world?
~
Please consider Boosting our authors' articles in their first week to help them win Elephant's Ecosystem so they can get paid and write more.