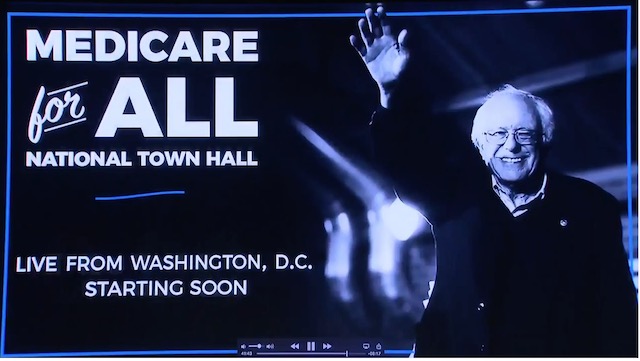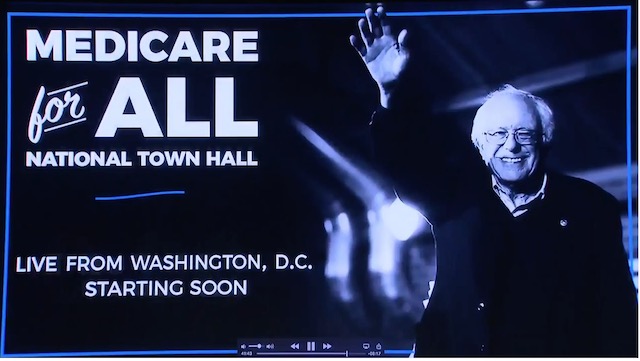 As Republicans plot to cut Medicare and/or Medicaid benefits away from people who already have and need them, Bernie Sanders was holding a town hall to advance his fight to improve healthcare in this country (and, as he often says, to have the United States join every other major country on Earth in offering healthcare to everyone as a right and not a privilege).
A whopping 1.1 million viewers tuned in live to watch the broadcast, which was only shown online, bypassing the traditional TV networks. It was hosted by the brilliant Ana Kasparian of The Young Turks.
This video is certainly worth watching. There are very interesting conversations with multiple panels of doctors, former government workers, small business owners, and more that outline the many problems and horror stories of our current system that includes the estimated 30,000 people who die annually from not having any health insurance.
Senator Sanders and his expert panels describe in detail how Medicare-for-All would be paid for, how it would improve the lives of patients, doctors, and employers, and why we should make the transition now.
Will it would be perfect? No. But, why is the standard perfection? Watch the case for why it would be significantly better than the terrible system we have now, and then join the fight.
Browse Front Page
Share Your Idea
Comments