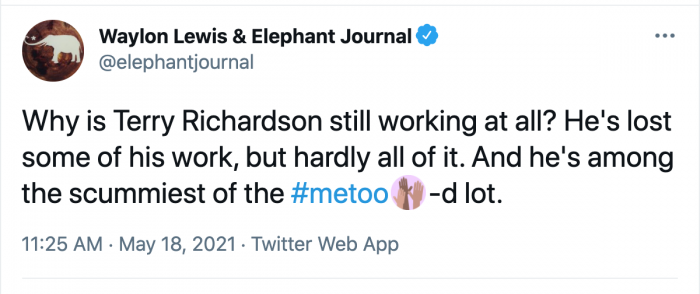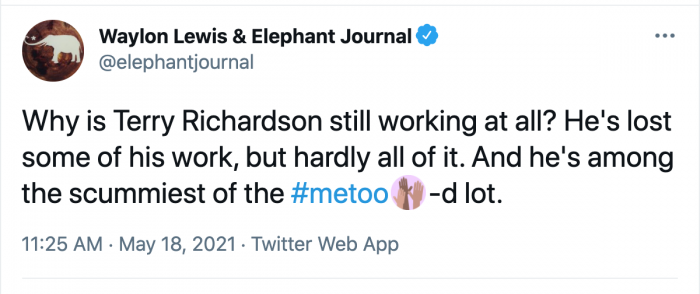 So many famous and powerful men haven't been ruined by #MeToo, yet. It's weird. In many cases, they've already been outed, but it didn't stick. 
Here's a short list. If you don't know what they did or allegedly did, Google their name plus abuse, #metoo, sexual harassment, rape, or other such words. Only trust reputable sources, and know that in some cases these are only allegations, not proven.
Allegedly… [remember allegations are not proof]
Kobe Bryant. Just had a huge ceremony honoring him and retiring his number. Appearing on Kimmel the other night. Universally loved. Accused of rape years ago, as many remember. Didn't ruin his career or fortunes. Update: his myth and adulation has only increased since his tragic death.
James Franco. He's been outed on this one more often recently, but his getting busted trying to get with a 17-year-old, even after finding out her age, didn't ruin his career or affect him in any real way for years. And if he was outed once, he's probably tried and succeeded on this dozens of times in dozens of cities. There's a well known excerpt out there—in his own words—detailing how he got the numbers of women, and perhaps girls, in every city.
Woody Allen. Like Franco, the tide might be finally turning on him, but after a decade-plus of allegations he's still making movies every year with huge stars. Update: The heat is on, and stars are beginning to take note.
Ben Roethlisberger was throwing a football last night on prime-time. His alleged rape of a woman in a bathroom didn't seem to do him any lasting harm, and seems largely forgiven if not forgotten by the NFL and fans.
Bill Clinton. His affairs appear to have been consensual, but the imbalance…couldn't have been greater. That said, since a year or so back—around the release of his book—his star has dimmed significantly.
Casey Affleck. Garnering awards while allegations of abuse surround him. Related bonus.
Fred Armisen. Read the link.
Chris Brown. Huge career, little-to-no forgiveness or change in his character after beating Rihanna's face to a pulp—and that's only the one time he was busted.
R. Kelly. 
Terry Richardson. He's lost some of his work, but hardly all of it. And he's probably the scummiest of the lot. Update: things have gone worse and worse for his career of late, but this guy should be held to account.
Johnny Depp—allegations of battery, abuse, turned out to be untrue. We think. Still beloved by women and movie-goers everywhere.
President Donald Trump. His self-admitted propensity to grab n'go didn't stop him from winning the highest office in the land.
Clarence Thomas: in charge of justice and morals nationally? Nice.
Bryan Singer. Me Too has begun to chip away at his career success—which has gone on for a decade since accusations of abusing young men at parties.
Mike Tyson. Everyone seems to love him, and few remember that he abused women in his past, including his ex-wife. And if we remember, it hasn't stopped him from making lucrative appearances in movies and TV.
Gerard Depardieu. This one's particularly shocking.
Jared Leto—popular, getting huge roles, his scummy past (hopefully not present) doesn't seem to be well-known.
Geoffrey Rush.
Sylvester Stallone: forced group sex on a young girl? Not cool. Dustin Hoffman had some similar allegations come up.
Tupac Shakur.
I encourage you to google the above names, if curious. Not all allegations are similar, or equally severe, or clear. Please only read trustworthy journalism as valid sources.
The greater question, of course, appears to be what we want to happen after allegations or proof (two different things) are established. Do we want these alleged abusers to just disappear? If not, perhaps that these men are still in the public eye is not a bad thing.
Do we want them to go through a process of education, asking forgiveness, and making concrete amends particularly when careers have been ruined? Paying for therapy and losses of their victims?
Browse Front Page
Share Your Idea
Comments