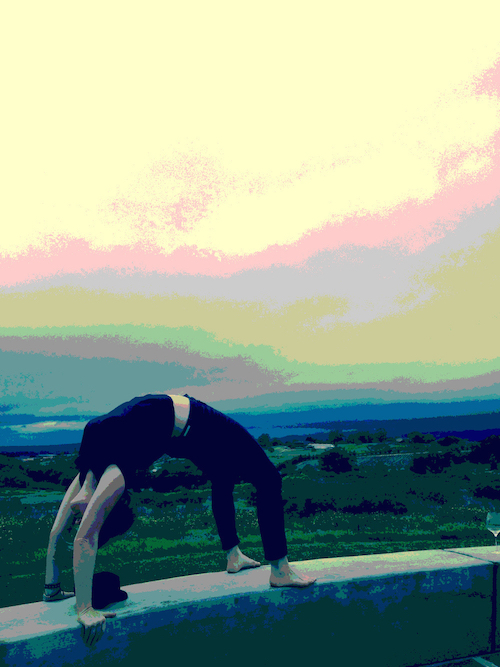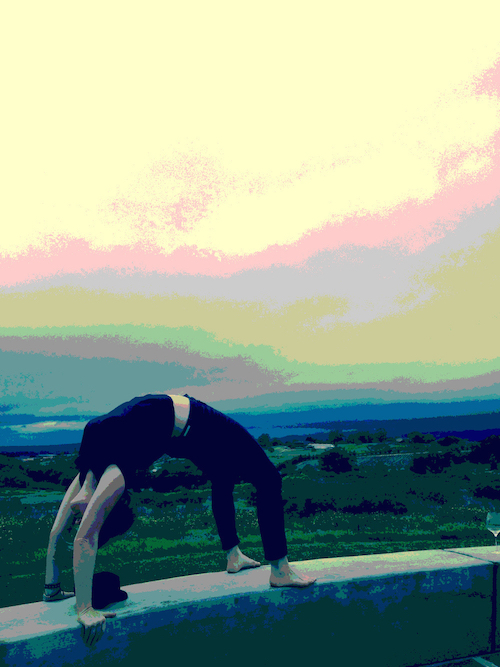 The image came after…
An ever expanding universe.
Inside my body,
beneath skin's surface,
every space filled in.
Midnight sky
Star dust for miles
Swirling galaxies
Stillness and movement merged.
I felt myself floating
Ethereal
Weightless
No strings to hold.
As if I had finally let go.
I had finally let go. 
You've witnessed an awakening.
I'm not sure what else to call it.
Taken into a cave,
incense burnt,
drums struck.
Arms cloaked around
to make time stop
and exist within infinity.
The colorful puppeteer
with ropes perpetual and tangled,
Lifted his long fingers into air ~
She leapt
and danced.
Had thoughts she knew.
Then, this morning,
her toes tickled above the grass.
She lingered there,
for a moment,
and then carefully drifted down.
Sand, cold and solid under her feet.
Earth formed around.
Gaze held steady,
ascending the road.
Stone path,
good on her bare feet.
Cello chants
and pistachios kissed by campaccio chocolate.
Oh look – there's a little blue sky!
I'm not sure how I go back
into the world now.
Browse Front Page
Share Your Idea
Comments