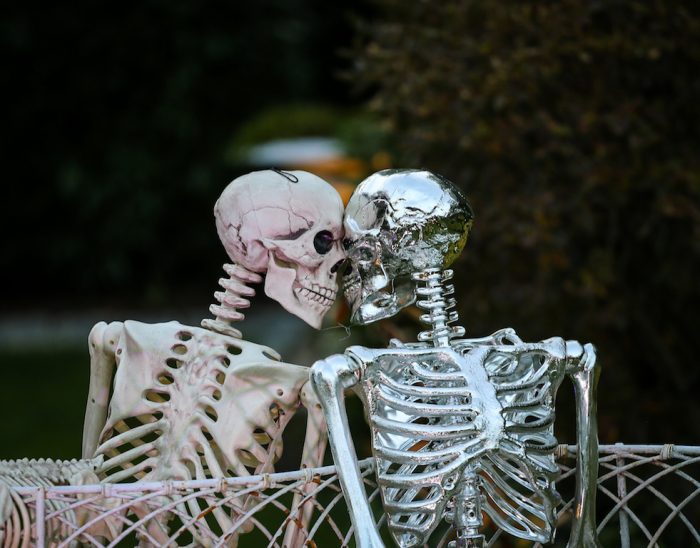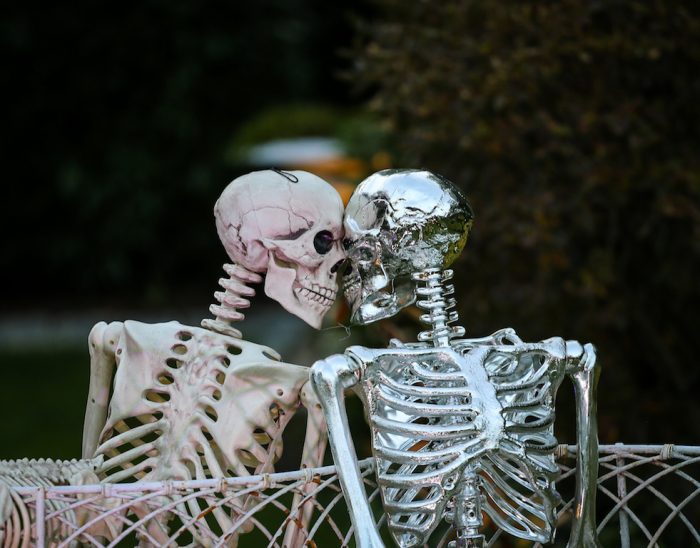 Somehow, finally, it is November again. And the Day of the Dead – this is a gift. Remembering life, remembering death. We need the celebration of this day, perhaps more so than Halloween even.
Recently, I was able to attend a Day of the Dead ceremony – we scribbled hasty messages on tiny pieces of paper and gathered in a line to cast them into a glowing fire. And we let them be taken – shriveled and dissolved and ashy in an a bubbling instant. And the release was so tangible, so joyful. Death was close – yet nothing to fear. Shadows were kindled with firelight; life was arm in arm with death; the line of ancestors tracing behind us was humming somewhere peacefully, gracefully. More than anything else, there was a palpable reverence, thick with light – a peace with the mystery. An honoring of both life and the loss of life. An awe for that which gives and takes away. And I was unabashedly grateful for that.
Dia de los Muertos is a historically Mexican holiday filled with rich festivities, profound connection to memory, parades and delicacies to honor deceased loved ones. I wish we, as Westerners, could dive deeply into this holiday. I think we need it. Really honor the death that is happening all around. The way the earth is letting go. The way everything is giving up. It's not tragic. It's part of the circle. It allows for rest, for respite, for rebirth. And the burrowing down, the shedding of skin, the winter, the dark night of the soul, these things too have their time and season and place in the year. They are not a mistake. They are not something you simply must get through in order to get through to the new spring. They are a season in themselves, same as any other. The darkness comes, the erosion comes, the trees let go of what they grow and they know what they're doing. They're exhaling. And it is not the absence of. It is a whole season all of its own. With its own beauties and discoveries. This is life. November too. Normally I dread it, the death, the mute colors, the aching winds. But it is the wisest of all. And I have to learn from it. And I have to accept all parts of the spinning wheel. The great wheel. I have to accept this too. And find that beauty. And the light in the darkness. And the darkness in the light. And I have love the earth for all her messy parts. And I have to love myself for all my messy parts. All of us. All of our Novembers, our Junes, our Aprils. All of it. All the years.
The Day of the Dead. A celebration. And it's nothing to be afraid of. You burn yourself alive and you do not fear. This is so much of what modern Western society is missing. We do not embrace the darkness. The way every society throughout time has. We make Halloween a spectacle of polyester and sugar and plastic colors. We laugh at it and we mass market our only opportunity to celebrate the darkness within us. To look at it. To honor it. To honor the dead. We sell it like we sell everything else. And we leave ourselves no time to honor all those jagged places. Let them breathe, let them live, take them out into the light and thank them and then let them go again. Let the leaves fall to the ground.
I am kindling a fire to bring light to my shadows.
And every time you are born again you are born again brighter. With hotter fire, deeper love, faster fearlessness.
Approach fear with black fire hands and look it in the eye. Stand inside of it and make friends with it. Engulf yourself so that you can be free. With fear, without fear. Fearless. We need not make an enemy of fear, but cherish it, let it inform us, and let it go. And burn brighter. Fires hot with flight. Fearless of the night.
Browse Front Page
Share Your Idea
Comments