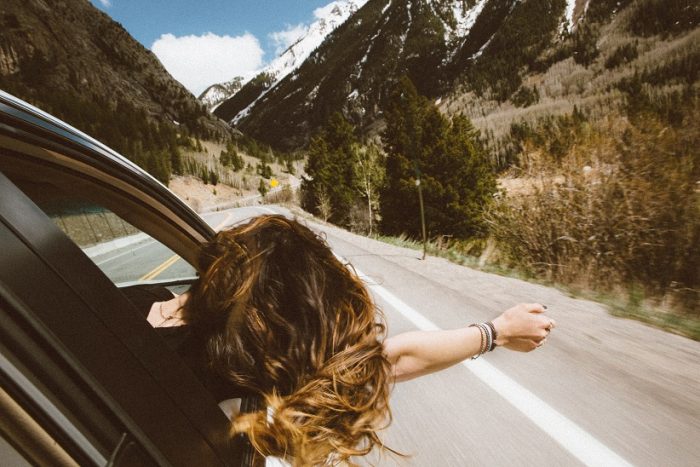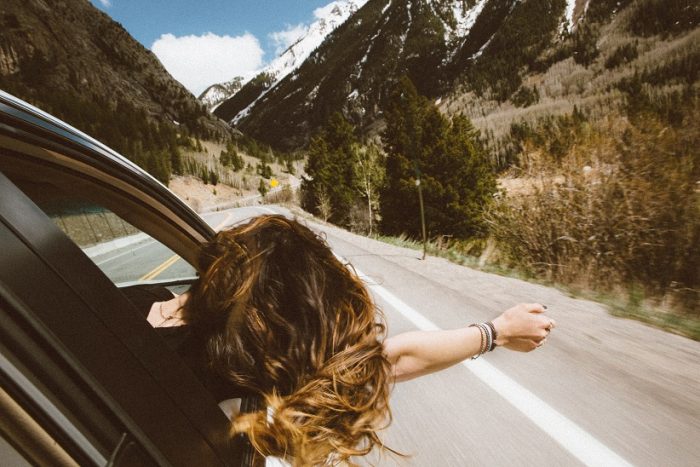 The key rule in living responsibly and being honest to yourself is understanding that every purchase people make throughout their lives stands for something. No matter how large or small an item may be, the fact that we chose to buy it (whether consciously or unconsciously) says something about who we are and what values we want to associate ourselves with. And there is no better example than cars. From color and make to gas consumption or eco-friendliness, drivers choose a certain vehicle over another because cars are a powerful means of personal branding and say a lot about your personality. Beyoncé rolls around in a 1959 Rolls Royce Silver Cloud II, a symbol luxury and class. Oprah shows her concern for the environment by driving a 2016 Tesla Model S, while Chris Brown is totally satisfied in his controversial 2012 Lamborghini Gallardo.  Brands too are aware of the close connection between cars and personal branding, which is why they go to great lengths to analyze their buyers and target each car model towards a certain group of people.
According to Joseph Sirgy, Ph.D, behavioral psychologist and professor at Virginia Tech, cars encompass three dimensions of the self: who we are, who we want to be and how we would like to be perceived. By analyzing vehicle purchasing reports from more than 200,000 Americans, market research firm YouGov came across some very interesting facts correlating car choice and driver personality:

Red cars and sports cars: attention seekers and risk takers

Red is one of the most powerful colors in the spectrum; it symbolizes passion, energy, confidence and action. Psychologists say that people who choose to drive red cars and sports cars like being in the spotlight and making an impression. However, they add, they also like taking risks, because these two types of cars are likeliest to be stolen or pulled over. The same thing applies for convertibles: they're neither comfortable nor practical, but they turn heads.

Do certain age groups prefer certain car brands?

According to market studies, yes. Some brands and models cater to one age group over another:
Millennials have some of the most interesting car buying preferences. The brands they prefer include Audi, Honda, BMW, Tesla, Lexus and Acura.
Gen X and Baby Boomers are more likely to purchase a Ford, Toyota, Chrysler, Mercedes or Volkswagen.

Cars and politics

We're used to associating certain cars with their driver's age or occupation, but there is also a connection between cars and politics. Before the 2016 presidential election, Auto Pacific conducted a survey among 1,100 drivers, asking voters what cars they drove and what political group they support. The results shed some light on what qualities certain voters prefer in a car, as well as how car marketing works and what your car choice says about your political beliefs.
According to the study, the owners of brands most likely to select Donald Trump are GMC (31%), Mitsubishi (31%), Scion (30%), Ford (25%), Jeep (25%), Buick (25%), and Cadillac (25%).  No FIAT owners would vote for Donald Trump.  The brands most likely to select Hillary Clinton are Mercedes-Benz (25%), Infiniti (25%), Tesla (25%), BMW (24%), Cadillac (24%).  The brands most likely to select Bernie Sanders are Fiat (44%), MINI (41%), Tesla (35%), Volvo (32%), Mazda (28%), Volkswagen (28%), Scion (27%), Subaru (27%), Toyota (25%).
To a certain extent, these results are not surprising, because traditional domestic brands have been associated with Republicans for a long time. Meanwhile, results are inconclusive for large, foreign brands (Toyota, Cadillac, Volkswagen) because they manufacture a vast range of vehicles that cover buyers from all political backgrounds.

Driving sustainable – trends for the new generation

The new generation is more active and has longer commutes. However, this doesn't always translate into a preference for faster or more powerful cars. More and more people, Millennials especially, prefer to drive less and, if walking, cycling or public transport aren't an option, they buy cars that have a low environmental footprint.
According to market studies, the young American works in design or IT, is interested in technology and recycling and drives a car with zero emissions like the 2017 Hyundai Ioniq Electric or the 2017 Fiat 500e and is a fan of Tesla. He/she welcomes the Green Car Revolution, rides a bike whenever practical and is looking for vehicles that combine comfort with innovation.
So, when the time comes to buy a car for the first time or upgrade your vehicle, consider the fact that your choice is more representative than you realize and that it sends a message who you are and the causes you support. More importantly, it steers car makers into the direction chosen by their buyers: the more drivers show an interest in green, sustainable cars and responsible living, the more they are likely to change the status quo and produce better vehicles.
Browse Front Page
Share Your Idea
Comments