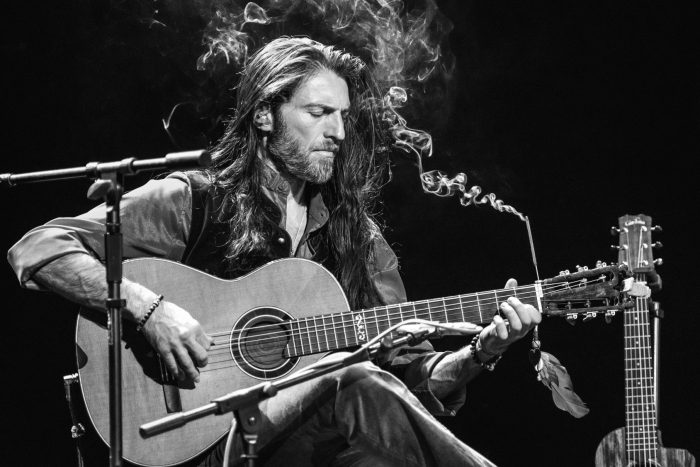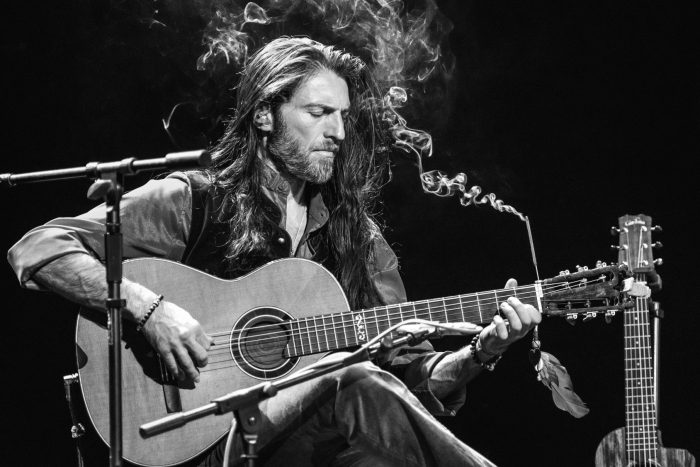 Who is Estas Tonne? He is an accomplished, master guitarist who has worked very hard to reach success. His story is truly extraordinary, and his music is a rare gift. The guitar playing of Estas Tonne is a fusion of classical structure, technique of Flamenco, roots of Gypsy, characteristics of Latin and Electronic Soundscapes.
His charisma is off the charts, but his soul speaks loudly through his music about the things that we all have in common. Fear, want, ambition, jealousy, anger, emptiness; all of these human traits can be transcended and not by denying them. Transcendence comes from finding peace with all that we are, the good and the bad. And even good and bad are merely labels and judgments that divide us from ourselves and each other. These concepts are expressed by Estas, verbally and through his music.
Estas Tonne, born in Ukraine, is more that just a man playing his guitar, he is a master of mindfulness, and yet he will say, "I am just a man playing my guitar." With a spiritual awakening in Venice Beach, California, about twelve years Estas faced his own shadows and was told by a drug dealer to keep going with his music. Watch the video at
https://estastonne.com/2016/08/today-im-brave-with-estas-tonne/ You will truly be inspired by his amazing tale. You can also hear samples of his music from the dozens of his self-produced albums.
People from all walks of life, flock to his concerts all over the world. He started out as a simple street musician with an open guitar case, to eventually doing yoga festivals, and then in recent years, selling out shows in large European cathedrals. He is still humble and approachable and as this fame rises, so does his heart flame. He does not come from a desire for fame or fortune but rather a burning desire to unify the world. His guitar playing evokes a full range of human emotions. When he smiles, he lights up the world, and when he is serious people listen with openness and appreciation for the wisdom he expresses. He unites…. not by identifying himself with a single nation or country, but rather with the cultural richness of the world. Estas reminds us of the war within our own heart, so we can take an honest look at what we can take responsibility for.
The news of wars between countries, politics, and the crisis's of our planet can feel overwhelming, yes. But what happens when we focus on what we can do to resolve our own inner conflicts? Now that is where the magic happens. True freedom and empowerment and how to reach it; that is what his music has inspired in me. He is my muse, in every sense of the word and for that I am truly grateful.
I am also grateful that his USA tour this fall… check out the schedule at www.estastonne2018.com . I will be attending his concert in San Francisco on November 6th, 2018 at The Palace of Fine Arts. It will be a gathering of fine hearts, indeed! The fans of Estas Tonne grow worldwide, and the United States is in for a special blessing this year through his live performances, which he calls sound journeys.
Browse Front Page
Share Your Idea
Comments