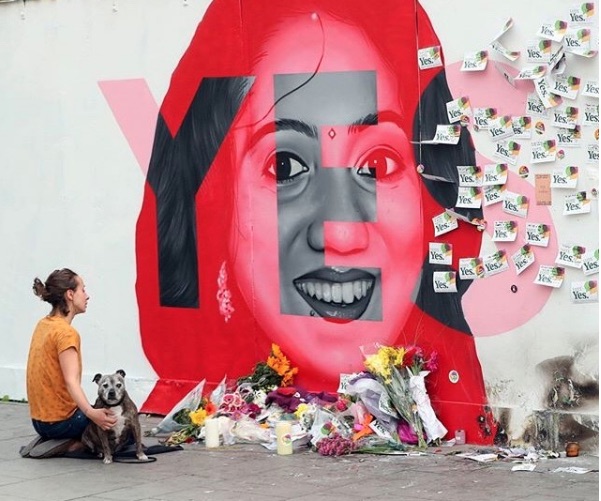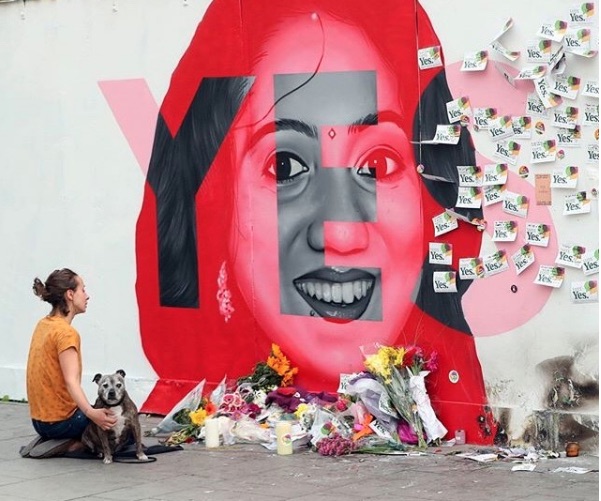 This poem is ultimately about women's rights in Ireland, regarding referendum on abortion.
It is currently prohibited in Ireland, even in severe, medical cases or in the case of rape. The history behind this movement is a dark one, especially regarding Magdalene laundries.
However, much of the social attitudes within the country remain unchanged. The Catholic church is still very powerful in Ireland and dictate what is or is not allowed.
My stance on this is that it is completely a personal and not a public matter, and that a woman should have the right of choice over her body.
I'm pro-choice, which is neither pro-abortion or pro-birth.
I believe that it is not anybody's place to decide what is or is not right for another individual. It is a complicated matter, which cannot be reduced to a black-or-white scenario.
What is not talked about enough, is that it is not humane to give birth to a child, who spends most of their life within the system—moving from family to family, from house to house and from school to school.
These children lack basic support, love and care. It is not fair to give life, and then dump it within the hands of authority and strangers. These children often grow up both emotionally and physically abused, leading to mental health issues and drug addiction. This is not fair.
Should the state want higher birth rates, then they should commit to helping these individuals and make sure that their basic human rights are met—that they have a safe home and are looked after.
I await a protector
Not in the shape of a patronus, I have those
but solely in the form of basic human kindness
For the sake of survival.
Without the fear
Without the judgement: pure.
This generation, this era
Is lost beyond words
Beyond smiles
Just about systematically functional.
Adopt me, so I can adapt once again
To living.
~
Bonus:
Author: Diana Sinauska
Image: @elephantjournal Instagram 
Editor: Sara Kärpänen
Browse Front Page
Share Your Idea
Comments