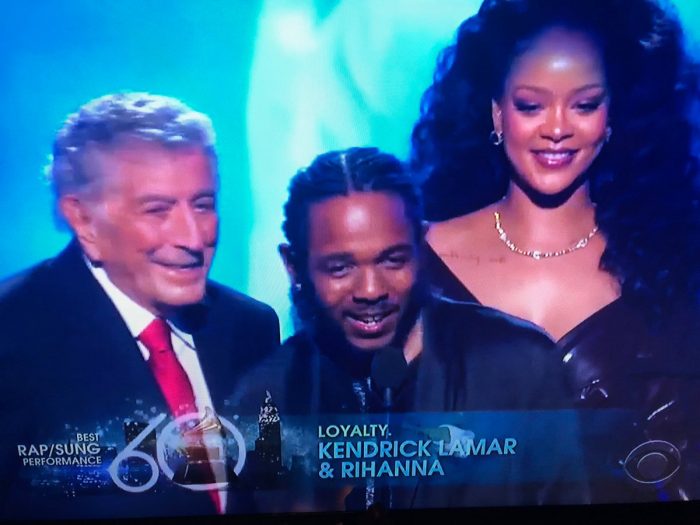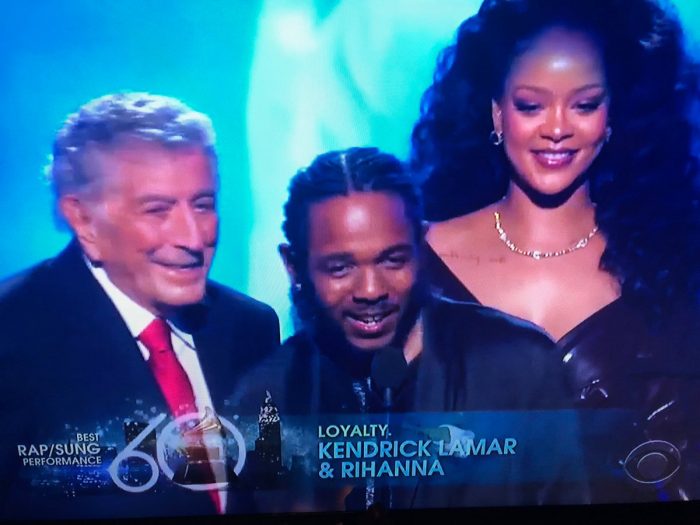 Who's watching the Grammys?
The night is off to a good start with the King of Rap, Kendrick Lamar winning the first televised award for best rap single with Loyalty featuring Rihanna.
The whole album is dope af: https://open.spotify.com/album/4eLPsYPBmXABThSJ821sqY
Kendrick's song Humble is also up for record of the year, along with efforts by Jay-Z, Bruno Mars, Lorde, and Childish Gambino. Who are you rooting for?
Jay-Z had the most nominations at 8, followed by Kendrick with 7, and Bruno Mars with 6.
Newcomer SZA who has an absolutely heavenly voice has five nominations. Alessia Cara just beat her out for new artist.
Check out the Grammy's right now on CBS.
Browse Front Page
Share Your Idea
Comments