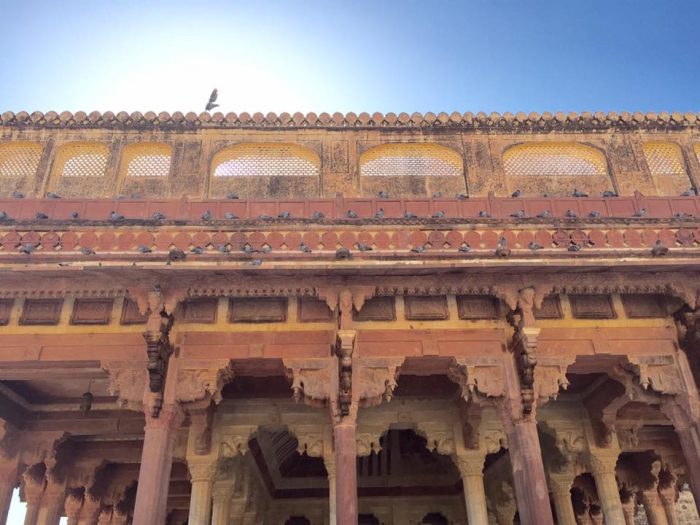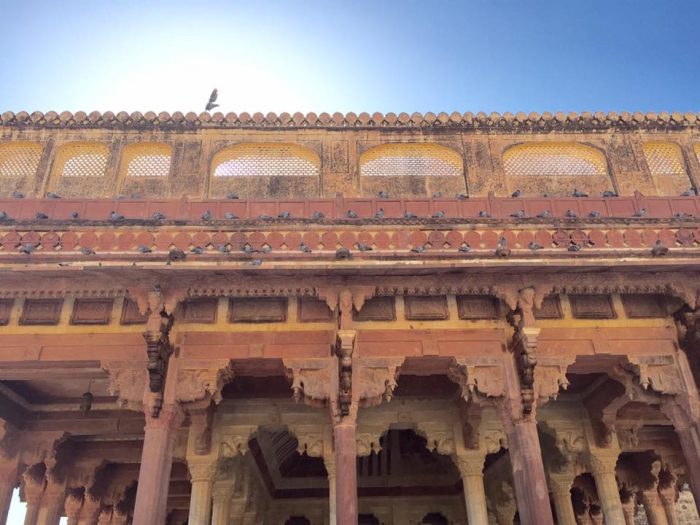 Like many young women, I knew one thing for sure: I wanted to get married. I'd flip-flopped between other big choices: living on the East coast or West coast and choosing a career in education or in writing, but the marriage plan never changed. Nobody ever told me I had to get married; I simply knew it to be true. People ask "how did you know you wanted to get married?"  I answer, "How could I not know?" It's in every book, commercial, and Disney movie. It simply is. To me, it was an unquestioned known.
So I dated. Constantly. Diligently. In long and short-term relationships from my early 20s to late 30s. But the engagement ring code—the validation that I had been chosen—was one I couldn't crack. That is, until I went to India and, on a whim, bought my own ring. Turns out you don't have wait for the ring to come to you.
You really can just buy your own ring
Halfway through a ten-day tour of India I went to Jaipur. Surrounded by pink walls and filled with coral-toned buildings, Jaipur is known as the pink city. It's also known for gems. I'd been looking forward to visiting, imagining that the dusty heat of Delhi would be better in a smaller city. And everything's better in pink.  So when the tour guide said we were going to a jewelry store, I took it as a sign to make a purchase.  By the time the bus pulled up to the store, I had already decided to buy a pink ring in honor of the pink city. I walked straight to the counter and asked if they had a pink ring. I was quickly ushered into a private back room. I felt pressure, not to buy a ring, but to take charge of my finances and talk about money—something I wasn't comfortable doing. So I sat, leaned in, and grabbed my destiny in a way I hadn't before, I bargained. I remembered my guide had said there were originally nine doors to Jaipur because there are nine holes in human body. A strange fact but one I thought would be appreciated recited back to a local. So, I named a price ending in nine.
Just then my tour guide stepped into the room, laughed, nodded and said, "She's good. You should give her that price." The clerk smiled, but didn't agree to the price. Instead we went a few rounds of arbitrary numbers including his and my birthdates. In the end, we met somewhere between my price ending in nine and his birthday number. I signed and paid, having only tried on a gold band for size and seen a rough cut of pink rose quartz. With cash and creativity, I had bought my own ring that would be delivered to the hotel that night.
Accept your own proposal
As evening fell, a warm breeze blew through the open-air hallways of the haveli. My roommate and I recounted the day's events when the phone rang. A man from the jewelry store was downstairs to deliver my ring. When we stepped into the lobby he gestured for me to sit on the loveseat and took out a small gold bag holding a small gold box. I sat down. Then the most unexpected thing of all happened. He got down on one knee, opened the gold box and said, "Madam." I gasped. At the ring. At a man getting down on one knee offering me a ring. At the realization that the thing I'd always wanted happened in a way I'd never imagined. And that I had done it—I had created this moment by giving myself to myself.
You can have what you want
If you want a man to get down on one knee, you can have it. When I ordered the ring, and even after I got it, I thought I would just wear it for special occasions. Instead, I started wearing it to work a few days a week, just to show it to the co-workers who'd heard about it.  The ring felt heavy—what I imagined diamonds felt like to the newly-engaged. Then I started wearing it to barre and yoga class. And although I'm embarrassed to say this, I felt I was finally in the playing field, that I mattered. But as I kept going to exercise classes and kept looking at those wedding-ringed women, something changed. I felt proud because I knew something they didn't: all that waiting around to have a ring really wasn't about a ring at all. It was about being chosen. Now I didn't have to wait to be chosen. I could—I had—chosen myself. And that was a commitment I knew I could keep.
Browse Front Page
Share Your Idea
Comments