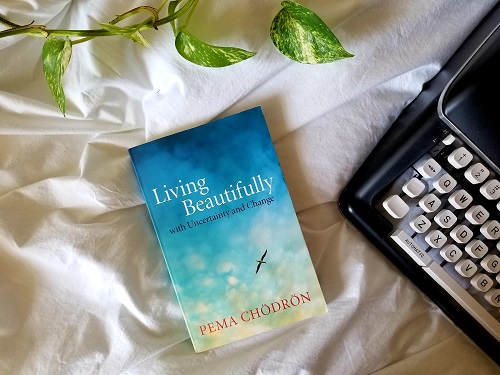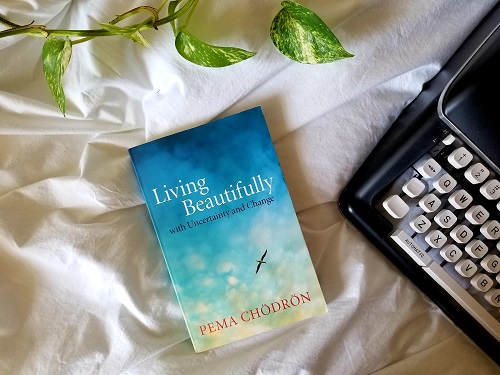 I love to read. I'm a writer, but I fell in love with reading first. However, I don't tend to leave myself enough time in my days to really enjoy it anymore. Sound familiar to anyone else?
I like to feel the words swirl about in my mind a bit, feel them go down like a dark roast and comprehension hit me like a caffeine rush, slowly at first and then all at once. Ideas and stories mixing together with what I already know like almond milk stirred into a cold press on a hot day. Some sinks to the bottom, and others? Others float to the top and they stay with me, dancing on my tongue for days, wanting to be spoken aloud.
Spoken, shared, but…where?
Look no further. Announcing our Elephant Academy Book Club. Remember how great it felt to be a part of the Academy, all sharing the same experience?
First we'll be reading Living Beautifully with Uncertainty and Change by Pema Chödrön.
Why this book?
A few months ago a pretty wise man saw me on a stressful day and told me to go away and read some Pema, maybe take a bath. I figure that's pretty good life advice, all things considered. So I thought to myself, why not read a new one?
Truth be told? This book spoke to me. It yelled to me from the bookshelf. Not only that but the title of the first chapter made me purchase the book on the spot. No questions asked. It's called, "The Fundamental Ambiguity of Being Human."
I don't know about you, but I need to know more.
Grab the book, follow along with published blogs and Instagram posts we'll share to the Elephant Academy Facebook group, and play along yourself by using the hashtag, leaving comments with your own thoughts, or by publishing your takeaways on Elephant:Now.
Looking forward to reading with you!
Use the Insta hashtags: #elephantacademybookclub #elephantacademy #elephantalumni (if you're an alum!)
Browse Front Page
Share Your Idea
Comments