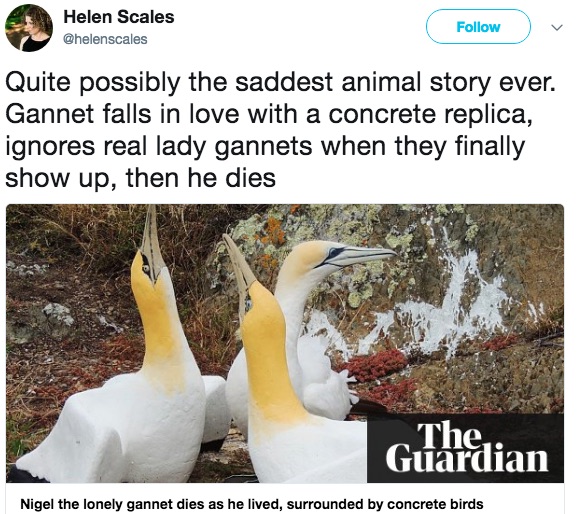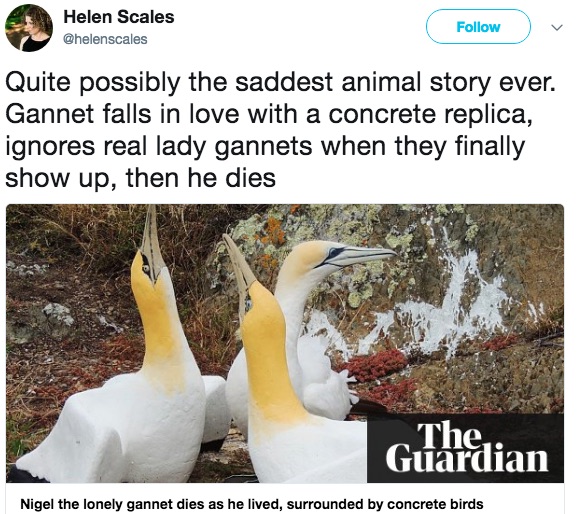 Nigel "the lonely bird" dies as he lived, surrounded by concrete birds.
I just read this article on the Guardian and started to cry. Perhaps the most heartbreaking animal story I have ever seen.
Browse Front Page
Share Your Idea
Comments
Elephant:Now
...is a new feature on Elephant Journal—enabling you to instantly share your mindful ideas, photos, art, YouTube videos/Instagram links & writings with our 5 million readers. Try it Now.