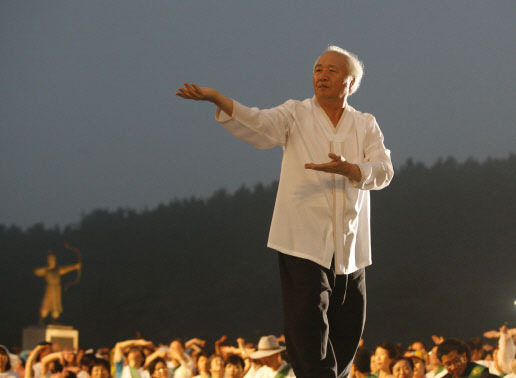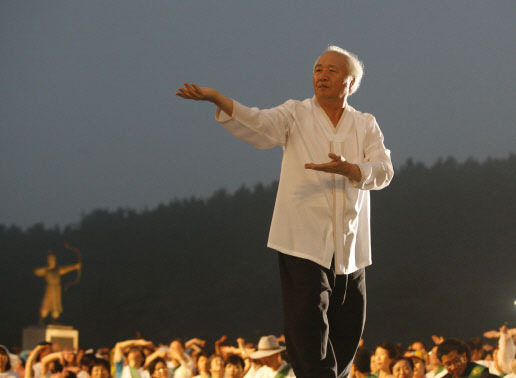 The Truth About Ilchi Lee: History & Benefits
Humanitarian and best-selling author Ilchi Lee is one of the world's experts on living with mindfulness.  Whether your goal is to stay more centered and focused in everyday life or improve your body movement through yoga and tai chi, his teachings have so many real-world applications. Body & Brain yoga, which has locations across the United States, is the best place to learn the meditation and body movement techniques Ilchi Lee became famous for pioneering. Here's a little more information before your first visit.
Ilchi Lee
Born in South Korea, Ilchi Lee struggled with what is now known as Attention Deficit Disorder. He studied Taekwondo to quiet his mind and help him focus in school, and the experience inspired his career. After earning a degree from Dankook University, he founded a health clinic to start teaching others the benefits of meditation.
Still, he had many questions about existence, so he underwent 21 days alone in a mountain temple. He fasted and didn't sleep nor lie down until he got the answers he was seeking. From this practice, he experienced a spiritual awakening and formed the philosophies that are the foundation of his teachings today.
He developed his lessons based on an ancient Korean practice called Sun Tao. The principles of Sun Tao may be likened to tai chi, yoga, martial arts forms, meditation and other mind-body practices that grow character and consciousness.
Body & Brain Yoga
Body & Brain Yoga, initially founded in Korea by Ilchi Lee, contains many Sun Tao elements in its modern practices. The centers have classes in multiple practices:
Tai Chi
Ki Gong
Dahnmudo
Meditation
Yoga
Meditation is focused on bringing about spiritual wellness. Practices are designed to benefit all ages, from children to older people who want to move and feel well so they can make the most of life.
Benefits 
These practices offer many benefits for first-timers.
Cardiovascular health—A being's body, mind, and spirit need to be unified for optimum health. Focused movements that develop mindfulness while raising the heart rate benefit all aspects of being.
Mental well-being—Meditation and focused systems of movement quiet the mind and also spur the brain to release endorphins.
Better focus­—Concentrating on specific movements and breathing trains the mind to maintain long periods of focus in all situations.
Increased flexibility—Gentle movements carefully stretch muscles so that flexibility throughout the body improves.
Sense of presence—Mindful movement during a set form such as Yoga or Dahnmudo increases sense of purpose and presence.
Whether you're looking for spiritual enlightenment, or something as grounded as improved mental and physical health, the innovative teachings of Ilchi Lee may help. Visit a Yoga center near you and experience the wonder of mindful movement and thought.
Browse Front Page
Share Your Idea
Comments