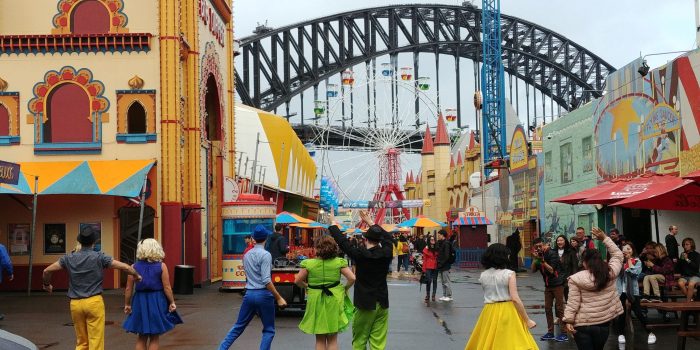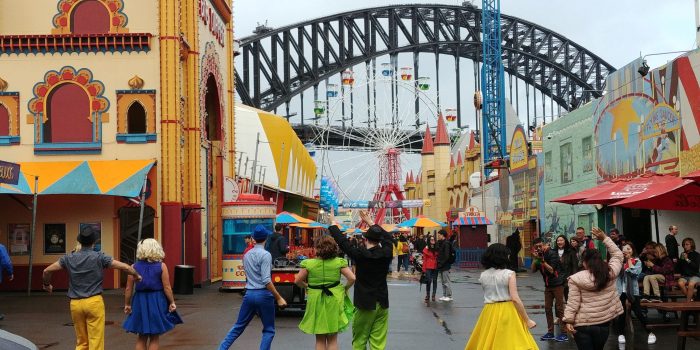 Anthony Bourdain was not just a chef. He was also an author, a traveller, and a storyteller. He has been described as the 'original rock star' of the culinary world, but what shines through in his writing and his award-winning television series is his ability to connect. With other human beings, with different cultures, or with a bowl of spicy noodle soup.
His death was a shock to the world, perhaps because his life seemed to be about embracing everything the world had to offer. He was known for his sharp wit and was outspoken with both praise and criticism.
For me, it wasn't his adventurous spirit or his cooking skills that inspired the most, it was his clever, colourful observations on life.
My favourite is this one: "Your body is not a temple, it's an amusement park. Enjoy the ride."
This quote made me think about the concepts of holding on and letting go. Too often we hold on so tightly – to mistakes, to heartache, to our idea of perfection, or even to an unsettling conversation. What would happen if, instead, we absorb the learning and then let go of the pain? If we stop trying to make everything perfect, but jump on the carousel, pick our favourite horse and off we go!
But how exactly do we 'enjoy the ride'? Reading and learning about non-attachment gives me a good starting point but putting it into practice is not so simple. It is an ongoing, sometimes uphill climb. As we travel through this human condition, it is becoming increasingly clearer that no one is immune to its difficulties. We all just need to find our way.
So to help me on my journey, these are what I call my 'Amusement Park Goals'
Enjoy this moment
When we find ourselves living in the past (regret, resentment, sadness) or in the future (anxiety, worry, hope) – then we are doing a disservice to the present. Yes, it is important and necessary to allow those thoughts to visit occasionally, but as my yoga teacher often says, don't offer them a cup of tea. Let them in, acknowledge them, then let them go. The fear of being left alone with our thoughts means we fill every gap with a distraction. The result is that we are never fully in the present moment. So let's put our phones away. Look into someone's eyes. Listen to their story. Connect.
Let go of ideals
It is great to have aspirations and ambitions but we also need to accept and appreciate what we have now. Aim high, just don't forget to enjoy the view at eye-level too. If our happiness is attached to a future state then we will never be content. The gap between what we think life should be and what it really is, is where disappointment grows. And most disappointment is self-inflicted because we are set on an idea of how things are supposed to be. Accept the people around you for who they are. We are all going through our own struggles.
Magic is everywhere
….but to find it, we have to look. It doesn't have to be up on a stage with a top hat and a wand, it could be right there beside us, if we choose to see. There is magic to be found in a friendship, a beautiful song, a sunset, a warm hug, a hot cup of coffee. We just need to be open to absorbing it. My four-year-old and I play a game: How many people can we say 'hello' to on the way to daycare? He gets so excited about trading his smile for someone else's. I get to teach him that not everyone may want to smile, that some people may not look up from their phones, but also that he may have brightened up someone's morning with just a few seconds of connection. This is magic.
Schedule fun
This may sound like the end of spontaneity, but if it's not already there, we need to consciously make it happen, and often. So organise that coffee with a friend, schedule that massage, lock in a weekly date night and book in that time for doing whatever it is that makes your heart sing. You owe it to your heart.
Be kind to yourself
Sometimes we might not feel like getting on the Ferris Wheel. The bumper cars may seem like one big headache. Learn to say no. Fit your own oxygen mask first. And when you're on your own, treat yourself well. You can't escape from yourself, so you and your soul may as well learn to get along. Also learn to say yes! Yes to new adventures. Yes to an offer of help. Yes to a big bowl of spicy noodle soup. You never know what adventure awaits.
Your body is not a temple.
Forget your pristine offerings,
the steps leading to enlightenment,
and the need for worship.
God doesn't only live in holy buildings.
He also lives in Disneyland, Legoland,
and perhaps even in your local playground
if you look hard enough.
Your body is an Untemple
waiting for that Mad Tea Party
where spinning around can also bring
the discovery of divine pleasure.
Delight in the fairy floss of her hair,
lose yourself in magic kingdoms,
feel the adrenaline pumping from a wild ride,
and sometimes take the slow train to nowhere.
Before the sun sets
and you must hand in your wristband,
make adventure your Guru,
make fun a sacred ritual.
Your body is not a temple.
Browse Front Page
Share Your Idea
Comments