Hot & Yummy. Vegan Strip Club seduces Masses with ethical message. CurrentTV video: Portland, Oregon.
Funny how vegans, as evidenced by PETA's penchant for naked ladies on posters, are more passionate about animal rights than Feminism. Oh, wait, maybe that's Post-Feminism, when you can consciously exploit your (incredible) body for whatever reason you so choose. Nevermind.
Veganism is serious stuff, and worth sacrificing a few articles of clothing for. Right now we Americans are committing an annual, yummy, bad-for-our-own-health animal Holocaust…the only difference being that most humans don't go in for all that animals have rights too stuff. Not seeing them as sentient, we don't seem them having rights. Still, all that's beginning to change (read here for great NY Times column by Kristof).
Thought Portland was all fixie-riding hipster artistes? Well, apparently they're a little lonely and bored up there in the rainy Northwest: Portland has more strip clubs per capita than anyone in the US (more than Vegas?!). As the owner of the world's first vegan strip club says,
"These folks weren't interested in my [vegan] food. So I said you know what? I'm just gonna throw some boobs up…now they're coming and they're going wow, this is excellent food!"
Via Current TV comes this fun video that shows the way forward for vegan restaurants—get some naked girls (and boys) and you'll spread your ethical gospel to folks who didn't think they wanted to eat fake meat…and to strip clubs: offer awesome, healthy, yummy, compassionate vegan food and you'll get all the hippies, liberals and hipsters coming by with their dollar bills. Video: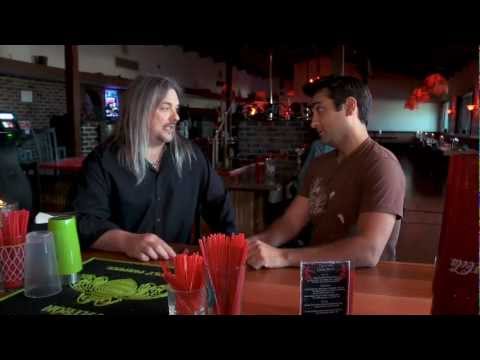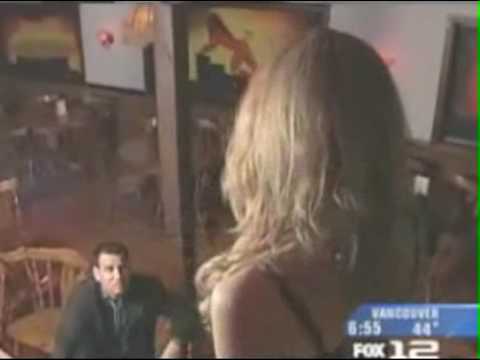 Loved it? Leave a tip!
19 Responses to "Vegan Strip Club is a turn-on…for animal compassion. Video."