get elephant's newsletter
Yogis Do It in the Woods.
With all the recent news and views in our Yoga community these daze, with Nudegate, Media Moguls and Sexy Marketing of young Yoginis, I thought it might be a good time to post something completely off subject!
I  returned from the Feathered Pipe Ranch and my annual Summer retreat at this gorgeous spot in Montana last month. I always have the most wonderful time, and we were sitting round the bonfire one night and I decided to do a spontaneous header PDA (Public Display of Asana).
The students sitting around decided to join me. Check out our celebration of meeting the Earth toward the Sky.
Thanks to all you crazy yogis who joined me. Now go out and play in the grass!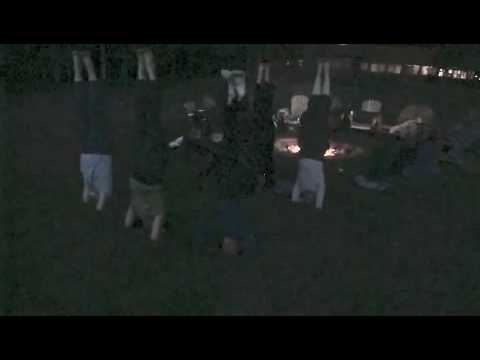 trending on elephant
The New Dating Rules & Why I Refuse to Play by Them.
Young Yoga Teachers: We are Missing Something Important.
A Letter to my Partner about my Depression.
From Divorce to New Relationship: 4 Lessons I Learned about Love.
How to Stay Single Forever.
Mindful Sex & Meditation.
A Male Perspective on what Breakups Teach Us.
How to Offend Authentic People.
How Group Sex can be a Tool for Personal & Spiritual Growth. {Adult}