The Polar Regions.
World Premiere of Polar: January 8th
World Class Service Ltd and the Royal Liverpool Philharmonic Orchestra announce the stunning portrait of the polar kingdoms with a unique live orchestral soundtrack arranged by John Harle. Polar combines stunning HD footage from award-winning natural history filmmakers with live music performed by the Royal Liverpool Philharmonic Orchestra to produce a mesmerising cinematic experience, taking the audience on a journey to the Arctic and Antarctic regions of our planet.
Check out the trailer…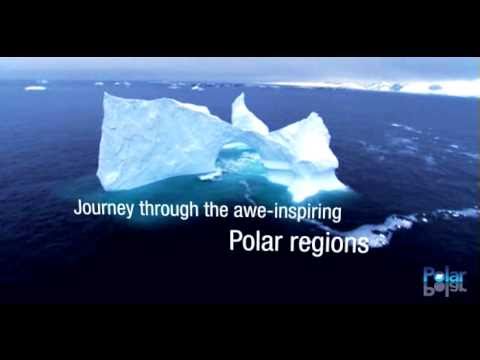 Wow. Looks absolutely amazing, doesn't it? Read more about it on my blog, I Count for myEARTH.
---
Incorrect source, offensive, or found a typo? Or do you want to write for Elephant?
Lynn Hasselberger
lives in Chicagoland with her son, husband and two cats. She loves sunrises, running, yoga, chocolate, reading and writing, and has a voracious appetite for comedy. The founder of
myEARTH360.com
, Lynn is also a
marketing consultant
and writes for her blogs
I Count for myEARTH
and
LynnHasselberger.com
. She's a treehugger and social media addict who you'll most likely find on twitter (
@LynnHasselbrgr
,
@myEARTH360
and
@IC4ME
) and
facebook
. She hopes to make the world a better place, have more fun, re-develop her math skills and overcome her fear of
public speaking
. Like her writing?
Subscribe
to her posts.