Satyagraha:
A beautiful moment, witnessing a beautiful woman singing out the best and most fundamental goodness that is our humanity.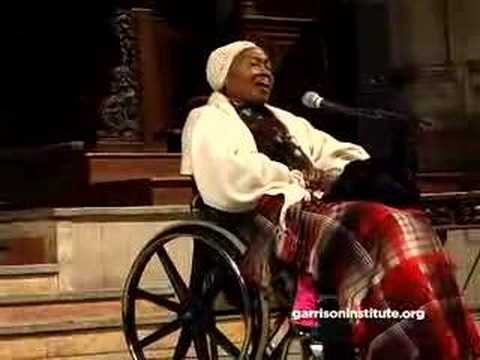 detta sings "Glory Halleluja" at "Satyagraha: Gandhi's 'Truth Force' in the Age of Climate Change" presented by the Garrison Institute on April 13, 2008 at the Cathedral Church of Saint John the Divine in New York City.
Loved it? Leave a tip!