get elephant's newsletter
The Bullfrogs eat crazy stuff. Holy Sh*t. Bullfrog doesn't care.
The guy who narrates this video is a personal hero. Check out his other work: the honey badger.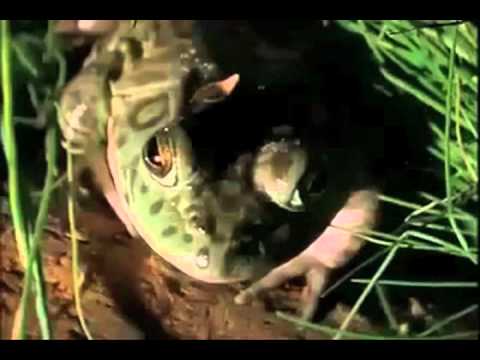 I love learning through comedy; I find myself actually concentrating on the science. Crazy, right?
If PBS and NPR used this man, then maybe we would all want to give more money and tax dollars. Or maybe public schools need to notice and inject life into their lesson plans.
_______________________________________________________________________________________________________
Joe Yeoman loves you. He is an MFA candidate at the Jack Kerouac School. As a displaced Chicago writer and editor, he hopes to see the Windy City soon. You can contact him at Joeyeoman [at] gmail [dot] com. Follow him on twitter @themindfullife, @walkthetalkshow, and @joeyeoman. Friend him of Facebook.
trending on elephant
The New Dating Rules & Why I Refuse to Play by Them.
Young Yoga Teachers: We are Missing Something Important.
A Letter to my Partner about my Depression.
From Divorce to New Relationship: 4 Lessons I Learned about Love.
Mindful Sex & Meditation.
A Male Perspective on what Breakups Teach Us.
How to Offend Authentic People.
How Group Sex can be a Tool for Personal & Spiritual Growth. {Adult}
Slipping Out of Love. {Mesmerizing Dance Video}