From April 29 through May 1 COLORAMA, the Colorado Ayurvedic Medical Association will host well known Ayurvedic teacher and healer, Vasant Dattatray Lad, BAM&S, MSc., who will facilitate several talks and workshops throughout the weekend.
Everybody is welcome— no knowledge is required for Friday and Saturday events, which include:
— Ayurveda, the Science of Longevity: Secrets for a Long and Vital Life
— The Reunion of Yoga & Ayurveda
— Integrative & Ayurvedic Approaches to Cancer
— a Master's Class covering special topics for practitioner and student members.
— plus, a special Kirtan with Vasant Lad, Alandi Mandali, Scott and Shanti Medina and Vinata Gangolli. Open to All, 6pm Saturday night at the Solstice Center.
This is Kirtan: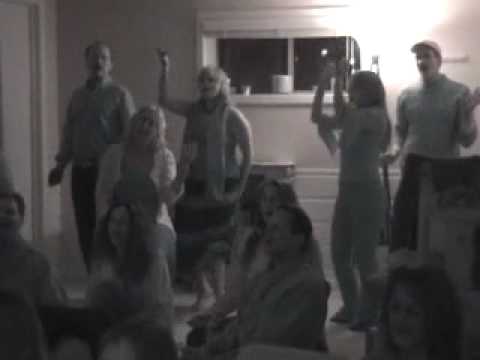 These talks/events are open to all levels of student, from beginner to advanced, and are suitable for anyone wishing to deepen their exploration of Ayurveda.
Vasant Lad founded the Ayurvedic Institute in Albuquerque, New Mexico in 1984 and is currently the Director and Principal Instructor.
A teaching hospital is just now being completed in Pune, India so he can offer more advanced Gurukula training in a clinical setting.
Lad, a respected international lecturer, is the author of eleven books and is appreciated throughout the world for his knowledge of Ayurveda.  Many of his students have started their own schools.
The weekend is a joint fundraiser to equip the hospital in India and to protect and promote the interest of participants, educators and practitioners of Ayurveda in the State of Colorado.
Registration is recommended, but tickets will be available at the door.
Visit: www.coloradoayurveda.org,
or e-mail:  colorama.events[at]gmail[dot]com
or contact: David at 970-389-6251 for more information.
This event is hosted by The Solstice Center at 302 Pearl St., Boulder, CO.
Friday's event is at the Broomfield Community Center.
___________________________________________________________________________________________

Born on planet Earth, David Telfer McConaghay has since wandered across its surface in search of something which, when found, kindly insists that he continue searching. His immediate family lives in Minneapolis, MN, though he also feels at home in Washington D.C.; Grass Valley, CA; Bogotá, Colombia; and now, almost Boulder, CO. He completed his B.A. in English & Creative Writing at The George Washington University in 2008. Experiences at the Sivananda Ashram Yoga Farm are the primary source of any yogic inspiration David aka Sri Nivasa may express. He plays on Facebook HERE and can be followed on Twitter HERE
Loved it? Leave a tip!
One Response to "{Boulder Event} Ayurvedic Lineage Holder to Speak on Longevity, Yoga & Cancer Therapies."