Saw this via my friend Amy Ippoliti. She introduced it with a
Holy tear-jerksville!
…and many of her friends agreed heartily. I watched it, smiling, impressed…but also, frankly, condescending. Ah, women…I guess they're just more emotional, I thought to myself.
Then, Ronan started crying tears of happiness, what Chogyam Trungpa called the ideal human emotion. And I found myself laughing…and crying, too: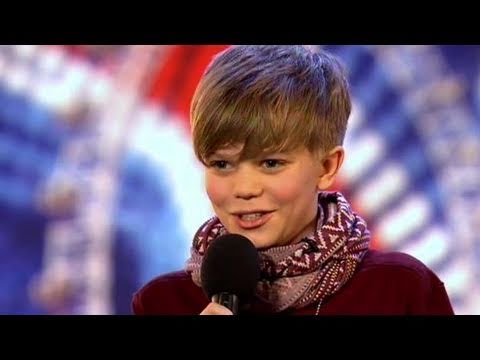 Thankfully, I see a comment (via Carla, no less) saying she too didn't think she'd cry:
wow, never thought that i would cry…hold on , anyone who see this!!!

~
Britain's Got Talent: 12-year-old Ronan is nervous about performing to the judges – but not as nervous as his mum! Armed with a good set of lungs and a day off school – has young Ronan got what the judges are looking for? See more at http://itv.com/talent
Loved it? Leave a tip!
5 Responses to "Tearjerker? "Congratulations, Ronan.""