Father: "hows [sic] that for making love not war?"
Click here for the back story of the photo-gone-viral that seems to symbolize the ability of humans to love even right between hate vs. hate:
"They were between the riot police and the rioters, and the riot police were actually charging forward, and Alex got knocked by a [police] shield and fell to the ground," he told CBC News. "[Scott] was comforting her and gave her a kiss to say, 'It's going to be OK,' and the photographer just took the shot at that moment."
Update: it's far less romantic than might have seemed—they were beat to ground by shields.
Video: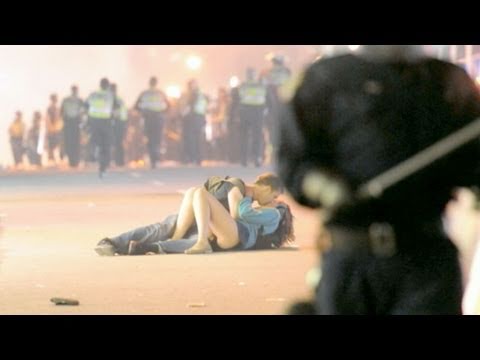 Another video: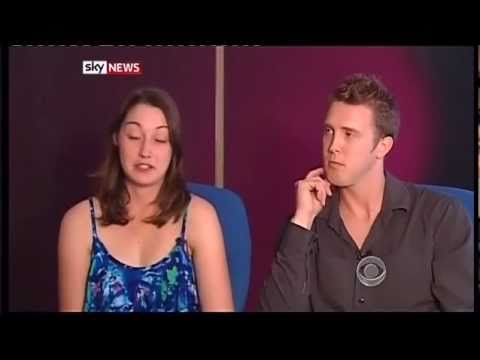 Loved it? Leave a tip!
8 Responses to "In the midst of Vancouver's senseless riot, a moment of tenderness. {Now with Video}"