Several years ago I went with my best friend to see Peter Gabriel live. Needles to say it was a phenomenal concert experience. When he came out for an encore after an outrageous finale of epic stagecraft, the lights went down.
Tony Levin, Gabriel's long time bass player stood across from him on the part of the stage that rotated – an outer ring of the circular platform in the center of the Staples Center. Gabriel stood at an electronic keyboard.
He explained that the song they were about to perform was about the last vacation he took with his father –  accompanied by a yoga teacher. As the stage rotated and these two men faced one-other, the song's verses painted an achingly beautiful narrative of partner yoga, tears and  childhood reminiscences of feeling the support and love of his father.
I still play this extraordinarily moving song every Father's Day in my class. It has become a staple, along with Paul simon's sweet message of love to his daughter.
Two of the great songwriters of the last 50 years, two beautiful songs.
Enjoy!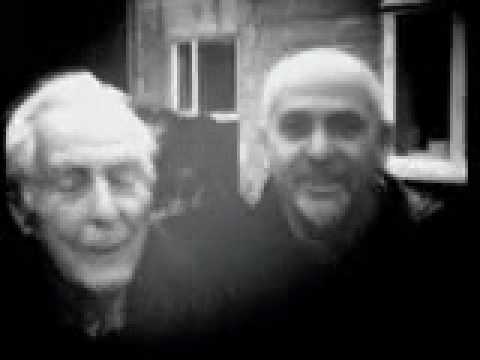 Father, son
Locked as one
In this empty room
Spine against spine
Yours against mine
Till the warmth comes through
Remember the breakwaters down by the waves
I first found my courage
Knowing daddy could save
I could hold back the tide
With my dad by my side
Dogs, plows and bows
We move through each pose
Struggling in our separate ways
Mantras and hymns
Unfolding limbs
Looking for release through the pain
And the yogi's eyes are open
Looking up above
He too is dreaming of his daddy's love
With his dad by his side
Got his dad by his side
Can you recall
How you took me to school
We couldn't talk much at all
It's been so many years
And now these tears
Guess I'm still your child
Out on the moors
We take a pause
See how far we have come
You're moving quite slow
How far can we go
Father and son
With my dad by my side
With my dad by my side
Got my dad by my side
With me
If you leap awake in the mirror of a bad dream
And for a fraction of a second you can't remember where you are
Just open your window and follow your memory upstream
To the meadow in the mountain where we counted every falling star
I believe a light that shines on you will shine on you forever
And though I can't guarantee there's nothing scary hiding under your bed
I'm gonna stand guard like a postcard of a Golden Retriever
And never leave 'til I leave you with a sweet dream in your head
[Chorus:]
I'm gonna watch you shine
Gonna watch you grow
Gonna paint a sign
So you'll always know
As long as one and one is two
There could never be a father
Who loved his daughter more than I love you
Trust your intuition
It's just like goin' fishin'
You cast your line and hope you get a bite
But you don't need to waste your time
Worryin' about the market place
Try to help the human race
Struggling to survive its harshest night

Loved it? Leave a tip!
2 Responses to "Paul Simon and Peter Gabriel: Fathers, Sons and Daughters AND Yoga."