#Welcomebackgabby
"After weeks of failed debate in Washington, I was pleased to see a solution to this crisis emerge," Giffords said. I strongly believe that crossing the aisle for the good of the American people is more important than party politics. I had to be here for this vote. I could not take the chance that my absence could crash our economy."

This is first roll call vote since Jan. 7 that Giffords wasn't listed under "Not Voting."
An emotional moment as Rep. Gabrielle Giffords returns to the house floor in historic fashion.
"Everybody's heart was so grizzled and hardened," she said. When she walked into the room, "everybody's heart just melted."
Read all about the moment here.
More: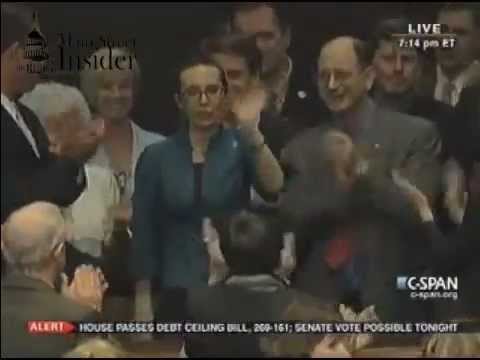 ---
Incorrect source, offensive, or found a typo? Or do you want to write for Elephant?
Ben is a teacher and student of Buddhist meditation and spirituality. He teaches at the