This is what real devotion (which has a central place on the Buddhist path) looks like. Seriously. Er, Humorously.
The importance of lineage and mentorship.
Everything I have and have done I owe to this man.
As a writer/performer, one of the best videos I've ever watched. Equally relevant if you're a poet, or a spiritual practitioner ("seriously": here's devotion to teacher, lineage).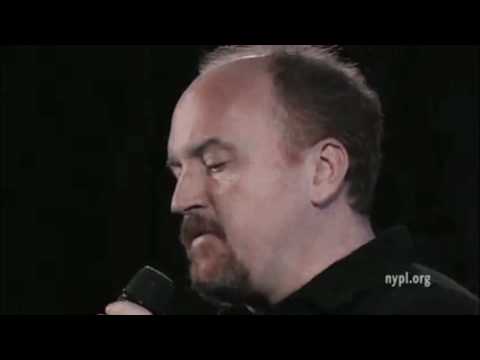 Burgeoning comedy legend Louis CK speaks about George Carlin and the momentous inspiration the late comedic icon had on his career. Taken from a tribute to George Carlin at the New York Public Library hosted by Whoopi Goldberg in March 2010, Louis CK becomes emotional describing the specific events and methods of building new material that gave his comedy new direction and fueled his success. More can be found here http://www.nypl.org/audiovideo/tribute-george-carlin-hosted-whoopi-goldberg
Loved it? Leave a tip!
3 Responses to "Louis C.K. honors George Carlin—and chokes up."