"We need Cool Heroes."

Bonus: Waylon Lewis interviews Robert Thurman on Walk the Talk Show.
Cool Revolution: Robert Thurman, Buddhist teacher, Dalai Lama advisor & Uma's pa, at Occupy Wall Street.
"They are not worthy of your hate. They are luckier now, unluckier in long-run."
Cool Revolution: sympathy for the Greed-bound.
Sad, inspiring, funny, kind, refreshing, funny: Robert Thurman at Occupy Wall St., via the human megaphone (megaphones and mics aren't allowed):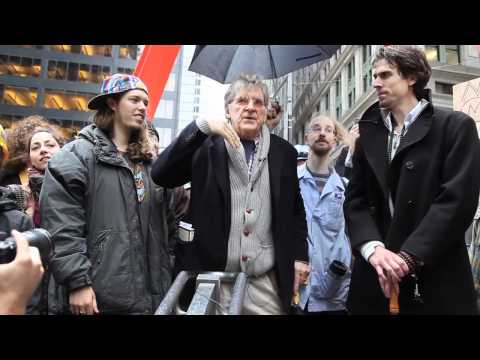 "We need a cool revolution." Buddhist Scholar, and long time personal friend of the Dalai Lama, Robert Thurman, addressed the crowd at Occupy Wall Street on October 12. Shot by acclaimed filmmaker Velcrow Ripper, for his upcoming feature doc, "EVOLVE LOVE: Love in a Time of Crisis." evolvelovelive.com
Loved it? Leave a tip!
8 Responses to "A Buddhist teacher at Occupy Wall Street: "Cool Revolution.""