A fascinating thing to watch as yoga becomes more popular not only as an individual practice, but as a unifying (peaceful) battle cry and demonstration of dissent. Controlled chaos and harmonized yoga for a better world. Namaste, peaceful warriors. – Yoga Dork
Protesting with Peace.
Yoga.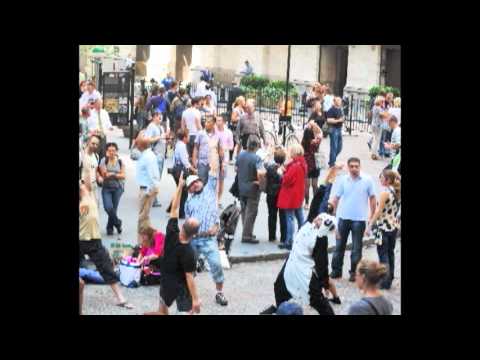 Meditation (with Russell Simmons)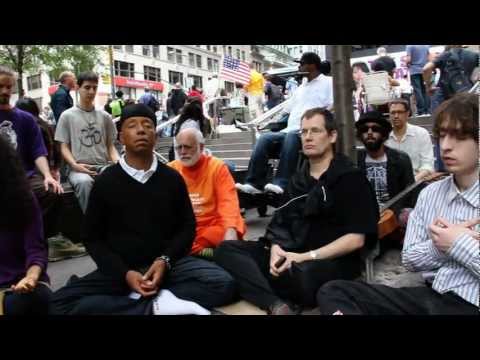 2 Minute Meditation (with Deepak Chopra)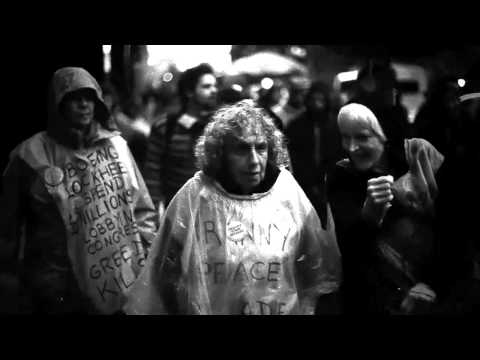 Michael Franti at Occupy Wall Street on banks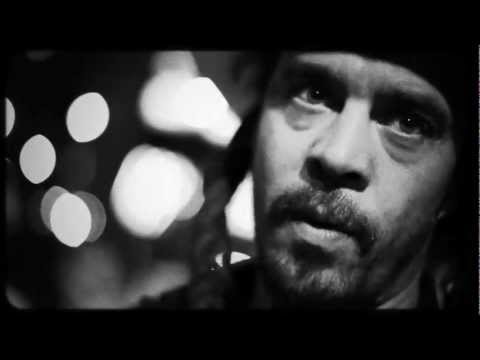 ---
Incorrect source, offensive, or found a typo? Or do you want to write for Elephant?
online
and on
the streets
. While once addicted to school, Ari has balanced his geekiness with spiritual practice and time spent on society's margins. As a staff member of the
Zen Peacemakers
, Ari assisted
Zen Master Bernie Glassman
in his teaching around the world. Ari studies Zen at the Green River Zen Center in Greenfield, MA and is an Iyengar-style yoga teacher. Ari loves comic books as well. Connect with Ari on
Facebook
or Twitter: @AriPliskin.
Ari Setsudo Pliskin is Zen Yogi who works to actualize the interconnectedness of life