Update: A benefit concert and radio tribute are planned for this Friday, Nov. 11, and Sunday, Nov. 13. Details.
Wow: Jesse Morris: Sunday Morning Coming Down. 
Apparently, the young man just recently committed suicide.
Reddit: "Seems like this man would have brought more joy to people than most of us could dream of, RIP to this fine man right here."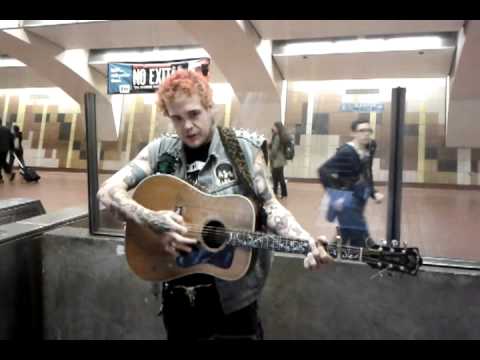 Jesse Morris performing Johnny Cash's version of "Sunday Morning Coming Down" (original lyrics by Kris Kristofferson). 24th St BART station, Mission District, SF, CA.
~
The original:
One more from Jessie:
Also:
"… Jesse's original music. I give you Jesse Morris and the Man Cougars: http://itunes.apple.com/us/artist/jesse-morris-man-cougars/id425504510 "
Loved it? Leave a tip!
3 Responses to "A busker's remarkable cover: Johnny Cash's Sunday Morning Coming Down."