In my communications class on viral marketing at the Interdisciplinary Center (IDC), Israel, I was quick to discover a love I share with my students—a love for cats.
Due to the temperate climate, Israel has quite a large population of street cats, some of which are very well taken care of, others less.
We researched the field and learned that the Tel Aviv municipality leads the way in its TNR (Trap, Neuter, Return) policy and that since its endorsement of this method, other surrounding cities quickly followed suit.
Over the past few years, we actually noticed a difference—a drop in the overall cat population and an improvement in their well-being.
Needless to say, we immediately became activists for the TNR cause and decided to use our skills and know-how to promote the betterment of cats in Israel and worldwide.
Today TNR is generally accepted as the most humane no-kill method for checking feline population
We were greatly influenced by the LMFAO "Sexy & I Know It" phenomena that conquered the Web and its wealth of user-generated parodies. This brought us to the idea of creating a parody of our own in order to promote TNR on a global scale.
We quickly wrote new lyrics, hit the streets to get some cat footages, recruited a friend rapper to help us out in the singing and produced the following video (with no budget).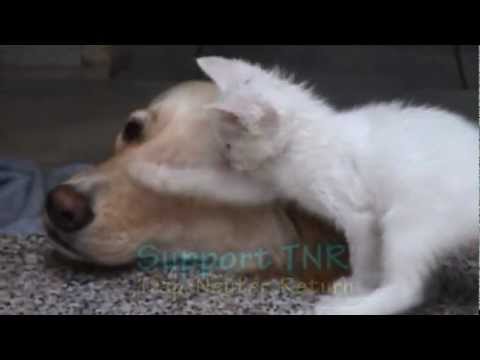 Click here for more information on TNR.
Gil Lavie has been producing content for the Web for nearly a decade. In recent years, he has started teaching at the IDC and also doing consulting for companies and non-profit organizations on viral marketing. He was born and raised in Los Angeles and got his B.A from UCLA and MBA from USC, and of course, he's a big fan of cats and animals in general.

Editor: Jamie Morgan
Loved it? Leave a tip!
3 Responses to "Cat Parody for TNR: Sexy & I Know It. ~ Gil Lavie"