Train of Thought's "Yoga Class" music video combines a mix of funky, "real" hip-hop with an insightful, well studied and humorous take on yoga and eastern spirituality as practiced in the West.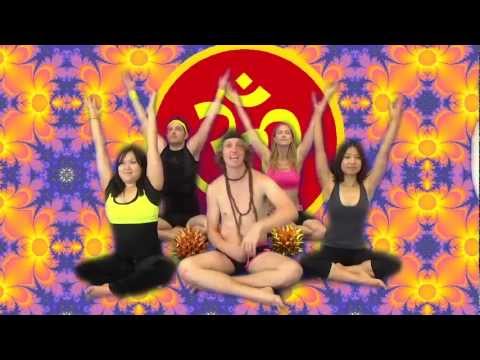 Hear more from Train of Thought on Facebook or Myspace.


A rapper/DJ/Yogi/Activist and contemplative comedian, Train of Thought AKA Nathan Michael is perhaps best filed under holistic hip-hop.  His baritone flow goes where few if any MC/producers have gone before, tackling subjects as diverse and thought-provoking as holistic psychology, the green movement, China's Rise and eastern spirituality.  A globetrotting producer and DJ based in Shanghai for nearly a decade, Nathan paid his dues DJing glitzy Hong Kong nightclubs, seedy dancehalls in Burmese Opium country, illegal raves in the cornfields of the midwest United States and music festivals in Chicago, Shanghai and Mongolia. His nasal midwest flow and catchy boom bap style productions combine clever rhythmic wit and thumping funk to move your body and mind.  Nathan recently relocated from Shanghai to Berkeley, California where he is at work on his upcoming album while performing Slam Poetry, getting his psychology M.A. and practicing wheel pose daily. You can read his blog here.

~

Editor: Cassandra Smith
Loved it? Leave a tip!
2 Responses to ""Peace to Swami Rama and His Mama." {Funny Yoga Rap Video} ~ Nathan Michael"