get elephant's newsletter
Meet the Superhumans: forget everything you thought you knew about humans.
Watched twice. Got chills both times.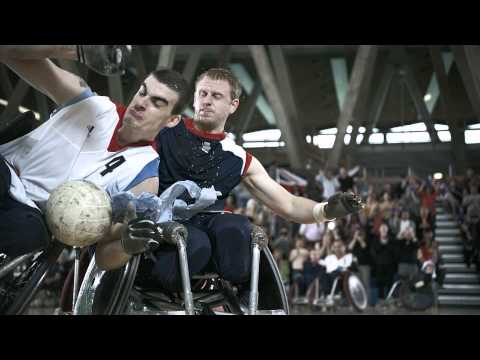 Please share.
~

Channel 4 Paralympics – Meet the Superhumans

Meet the Superhumans, the stars of the London 2012 Paralympic Games, exclusively on Channel 4 from 29 August to 9 September.

Welcome to a world with no barriers, a world where possibilities are endless and potential is limitless.

Channel 4 is broadcasting an unprecedented 150 hours of live coverage on multiple television channels as well as online, along with dedicated mobile and tablet apps. Multiple streams, live text commentary, sharp social media observations and much more will be available at www.channel4.com/paralympics

Sorry everyone, we'd love to make this available to embed but the rights agreement around the music means we need to keep it on our channel.

Top two youtube comments right now:

I like the part where they show the complicated pregnancy. That was a good reminder that some of these folk have been bit*h slapping the odds since they arrived on the planet, and they're not done showing the universe who's boss no matter what it throws at them.

That was one of the best adverts I've ever seen.
trending on elephant
The New Dating Rules & Why I Refuse to Play by Them.
Young Yoga Teachers: We are Missing Something Important.
A Letter to my Partner about my Depression.
From Divorce to New Relationship: 4 Lessons I Learned about Love.
Mindful Sex & Meditation.
A Male Perspective on what Breakups Teach Us.
How to Offend Authentic People.
How Group Sex can be a Tool for Personal & Spiritual Growth. {Adult}
Slipping Out of Love. {Mesmerizing Dance Video}