The GOP's swing toward the far right is scary, but it's also a great source of inspiration for protest songs!
Like all good Jewish mothers, I secretly hope one of my sons turns out to be gay (so he'll never replace me with another woman, and he'll help me decorate!). So far no luck, but I'm still a firm advocate of marriage equality, as I explain in this song: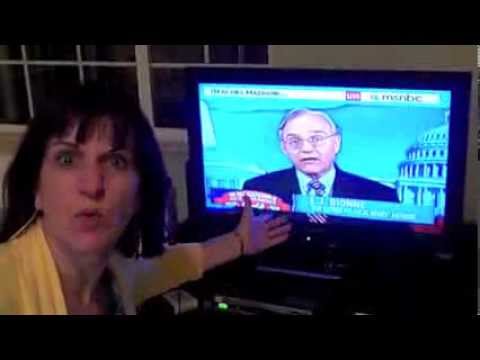 Lauren Mayeris a singer, songwriter, comedian, and nice Jewish girl who channels her challenges into songs. She has released two albums of original comedy songs for women (dealing with aging, sleep deprivation, the joys of perimenopause, child-rearing, and more) and one album of Chanukah comedy songs, as well as three albums of critically acclaimed kids' music, and she has written and performed hundreds of customized shows for private parties and corporate clients ranging from Wells Fargo and Hewlett-Packard to the California Funeral Directors. Lauren is a five-time recipient of the San Francisco Cabaret Gold Award, a published musical theatre composer, and a Phi Beta Kappa graduate of Yale. Despite all these accomplishments, Lauren's mother still doesn't understand why Lauren didn't go to law school. Watch more from Lauren on her YouTube channel, or visit her web site.

~

Editor: Jayleigh Lewis
Loved it? Leave a tip!
One Response to "It's a Scary Time to Be a Jewish Mother! {Video} ~ Lauren Mayer"