Source: en.wikipedia.org via Karen on Pinterest
The climate of our children's future is warming. More hot days ripen the effects of harmful air pollution.
During President Obama's acceptance speech, he acknowledged the importance of protecting our children from "the destructive power of a warming planet." 
As parents, we cannot help but wonder what the world will be like for our children. Along with the pivotal political wake-up call that global warming is one of the most important problems of our times, parents need a responsible plan from our politicians to combat climate change. We need a plan that focuses on clean energy that will protect our children from harmful air pollution–mercury, soot, and toxins.
We trust scientists to guide and inform us about global warming and we look to celebrities to entertain us. Like the scientist that enlightens us with sound science and tells us: "The wait and see approach to the climate crisis will be too late," celebrities can illuminate and help amplify this message.
Emmy-winning actress, mom and Moms Clean Air Force member, Julianne Moore lights up a movie screen. And as we saw with Julianne's last MCAF video, when she steps off the stage and into her daily role as a mom, her heartfelt advocacy has far-reaching effects.
"Too many politicians are only adding more hot air to the climate conversation. We need to know exactly where the candidates stand on clean air for our children…We want a plan for a clean energy future…an end to global warming…Moms know about sustainable energy. After all, mother love is an unending supply and it keeps kids healthy." ~ Actress and mom, Julianne Moore
Please watch and share Julianne Moore's new video.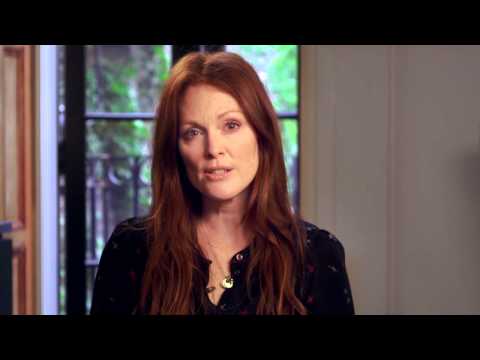 Sign the petition to help us fight dirty air to protect our children's freedom to breathe healthy air and move towards a clean air future.
* From our friends at momscleanairforce.org.
Ronnie Citron-Fink is the managing editor at Moms Clean Air Force, a national movement of more than 100,000 moms — and dads too! — who are protecting our children's right to clean air — just as our parents fought for us, forty years ago, when the Clean Air Act was first passed. Rallying that incredible force of moms and dads every day is their family of bloggers and grassroots field team, starting up state chapters to take the mission to local communities.

On the national stage, their leadership circle amplifies those grassroots voices to make sure Congress gets the message: Listen to your moms. We share the air—and we want it clean.

Moms Clean Air Force is a special project of the Environmental Defense Fund, which provides funding.

~

Ed: Olga F
 Like elephant green and enlightened society facebook
Loved it? Leave a tip!
One Response to "Actress Julianne Moore Asks Washington For A Plan To Fight Climate Change. {Video} ~ Ronnie Citron-Fink"