Poetry has taken over my heart and soul, as I have been fully experiencing a complete revolution of inner creativity and power in my yoga journey…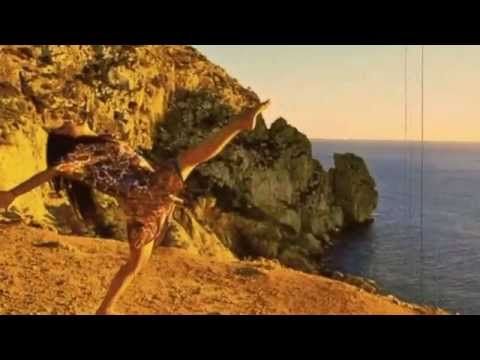 I woke up in the midst blue of the Mediterranean
meditated with the melodies of sunrises
and was charmed by its sunsets.
~
Wonderful beings came along
curious and receptive souls
     all charmed by yoga's magic art.
~
The sun painted starfishes
crystal jellyfishes came closer
while the rocks and autumn's flows safeguarded.
~
We shared days of true happiness
We nurtured our bodies
We reconnected with creative feelings
     and rediscovered ourselves in an island called Ibiza.
~
FIN
~

Editor: Bryonie Wise
---
Incorrect source, offensive, or found a typo? Or do you want to write for Elephant?
Ashtanga Yoga Paris
. A native Colombian, she studied abroad as a Rotary Scholar and later completed her M.A. at New York University while working as Artistic Director at the TISCH School of the Arts. She has embarked on various yoga/cooking teaching and training tours throughout Europe, including the Helsinki Yoga community with Kylli Kukk's
Joogakoulu Shanti
; as well as living in Copenhagen, while staging in the kitchen of
NOMA
, one of the world's top restaurants. Carolina's yoga trips has taken her from medieval mystical Ethiopia where she taught Yoga & Ayurveda to the fiery sunsets of India where she taught at the Ashiyana Retreat Center in Goa, as well as deepen her yogic studies at The Yoga Institute in Santa Cruz—the oldest yoga center of the world. Carolina is the founder of
Ecocozina.com
, her own social development project to promote healthy and creative lifestyles. You can connect to her on twitter
@TheGlobalYogini
.
As a multi-faceted artist, Carolina Daza (The Global Yogini) travels the world sharing her Yoga Art in a creative way. Her inspiring yoga teachers are Linda Munro and Gérald Disse at