In July of 2012, a Military Jury found Staff Sgt. Luis Walker guilty on 28 separate counts of dishonorable conduct related to one of the largest sex scandals in military history.
He was just one of 12 instructors investigated for the sexual assault and rape of 32 female Air Force recruits. These assaults occurred between 2009 and 2011 at Lackland Air Force Base (LAFB), in San Antonio, Texas.
In the trial hearings, he was referred to as a 'wolf in sheep's clothing'—a vile predator who first sought to gain, and quickly violate the trust of these new recruits.
And, it happened at one of the largest and most prestigious Air Force training institutions in the world.
But you would think that it wouldn't, couldn't happen here.
In the military, those you serve with become your family…your lifeline. And though, the words are not always spoken out loud, rest assured there is always a quiet and often compelling understanding—that these 'brothers' are there to protect your life.
And when it is that we swear our oath of service, to preserve, protect, and defend—we understand that what we are ultimately there to do, may require the sacrifice of our very own life.
Yes, we understand the risks. We understand exactly what is 'at stake.'
And yet, in this case—a disgrace of a 'leader', assumed that also meant the soul.
But, it doesn't just end there.
Sadly, in 2011 and according to a Pentagon survey, there were 3,192 reports of sexual misconduct in the military—with only 240 going to trial, and of that only 191 resulting in a conviction. For those currently out of arm's reach of a calculator—that's less than 6% of the original 3, 192 cases reported.
Why?
Because, in the military in order to report an offense of this nature—you must use your 'chain of command.' Virginia Messick faced this same, horrifying dilemma when she was raped by her Senior Air Force Instructor. There was simply no one to tell.
And, as Ms. Messick so eloquently pointed out,
"How am I supposed to go about reporting something when the person I'm supposed to report to is the person who raped me?"
Sadly, her words speak to an underlying issue within our military—and one, that with respect to this topic, seems to further empower these 'predators.' And though, the greater majority of our military leaders are those with the highest standards of care and ethics, in these instances where the wolves may prey—we uncover one of the greatest misuses of power.
Just last year, the Pentagon, in an effort to address this very issue—ordered that these investigations be carried out by more senior ranking personnel, but they stopped short of taking this authority out of the chain of command.
But, it's clear that until there are more sweeping and effective reforms—tragically, these crimes will continue to occur.
The following is just one of the many stories.
Thank you, Virginia, for finding the courage to find your very own voice and the resolve to step forward and do something.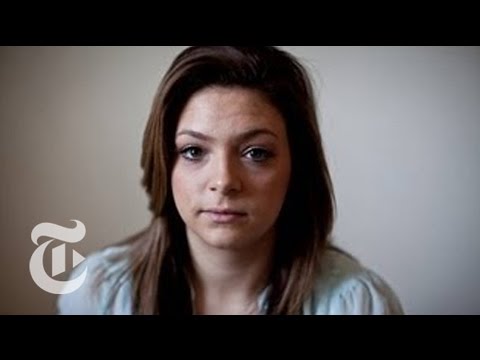 Ed: Kate Bartolotta
---
Incorrect source, offensive, or found a typo? Or do you want to write for Elephant?
Tara Lemieux
is a mindful wanderer, and faithful stargazer. Although she often appears to be listening with great care, rest assured she is most certainly forever lost in thought. She is an ardent explorer and lover of finding things previously undiscovered or at the very least mostly not-uncovered. When she's not writing, you can find her walking in the woods and sometimes changing the way we look at things, one simple moment at a time. If after all of this, you still wish to seek Tara out, you can contact her at
www.taralemieux.com
, OR read her
SUPER-AMAZING DAILY blog
or, take one second to "LIKE" her on Facebook at
Tara's Facebook Page
. Or email her directly at
tara@taralemieux.com
. All roads will lead to one home, and rest assured she (and Nudnick, the wonder dog) would LOVE to hear from you.