Smoothies are delicious and have super-packed in vital nutrients by using superfoods, oils, algae's, non-dairy milks, seeds and nuts.
This video will show you how to make this most delicious tasting superfood smoothie—(so good that even kids will like it!)
You'll learn about:
Chia seeds: These tiny seeds are made-up of insoluble fiber and allow you to expel more toxins from the body.
 Hemp seeds: The most chlorophyll-rich seeds on the planet and super high in protein and omega 3's and 6's.
 Spirulina: The most bio-available source of protein available.
 Stevia: The only natural sweetener that does not spike blood sugar levels.
And more!
Enjoy!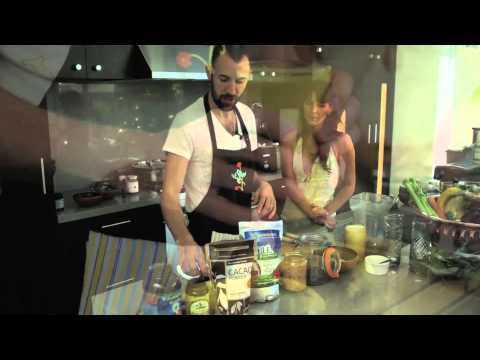 Also check out Jasmine's video on the basics of juicing!
Jasmine Scalesciani, C.N., best-selling author and creator of The Essential Cleanse™, the most comprehensive cleanse available online. She's Hollywood's sought-after cleanse expert. She has worked with A-list celebrities, fortune 500 entrepreneurs & professional athletes to optimize their results. Jasmine's Essential Cleanse™ is now available online for free for a limited time only. Join the global community of 'essential cleansers' and partake in the biggest global group cleanse ever made available. It's FREE! Join now TheEssentialCleanse.com
Assistant Ed: Ben Neal/Ed: Bryonie Wise
Loved it? Leave a tip!