Warning: nudity–weird nudity:

Bonus: Here is a link to an informative Shunga lecture.

"Does Japanese Shunga turn porn into art? …A British Museum exhibition raises important questions about the juncture between art and free speech, some of which are unique to our digital age…." ..read the rest here.

Yakuza (powerful and amazing pictures):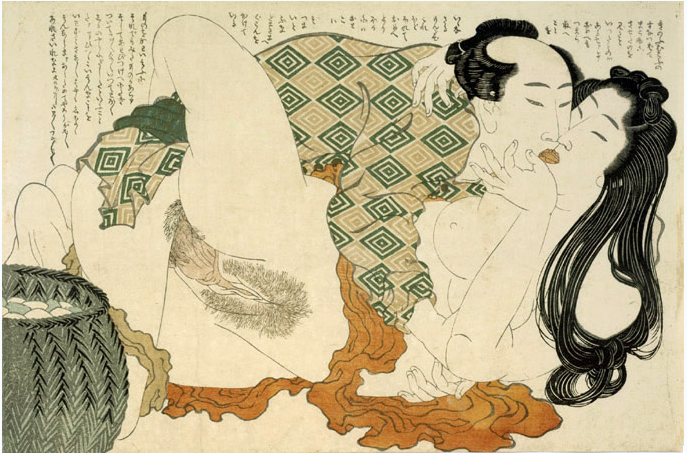 The Japanese are elegant. Simple. Always have been.
They're also enthusiastically pervy, as anyone who's had the (mis)fortune to see their modern cartoons or hear about their dirty schoolgirl underwear vending machines knows all too well.
Shunga, or traditional woodblock art, combines the two—it's the often stunning, sometimes grotesque, always intimate, occasionally homosexual, somehow-exciting-though-it's-ancient-and-wildly-foreign art of love.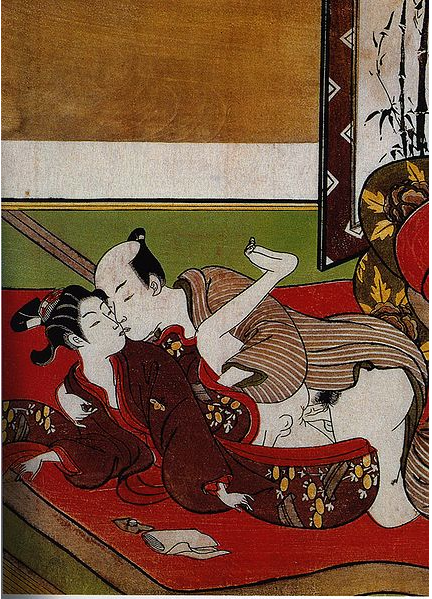 Shunga (春画?) is a Japanese term for erotic art. Most shunga are a type of ukiyo-e, usually executed in woodblock print format. While rare, there are extant erotic painted handscrolls which predate the Ukiyo-e movement.[1] Translated literally, the Japanese word shunga means picture of spring; "spring" is a common euphemism for sex.

The ukiyo-e movement as a whole sought to express an idealisation of contemporary urban life and appeal to the new chōnin class. Following the aesthetics of everyday life, Edo period shunga varied widely in its depictions of sexuality. As a subset of ukiyo-e it was enjoyed by all social groups in the Edo period, despite being out of favour with the shogunate. Almost all ukiyo-e artists made shunga at some point in their careers, and it did not detract from their prestige as artists.[1] Classifying shunga as a kind of medieval pornography can be misleading in this respect.[2] For the rest, head on over to Wikipedia.
_
Bonus: "[NSFW] Beautiful Japanese women with Irezumi (Traditional Japanese tattooing)" (imgur.com)

[NSFW] Beautiful Japanese women with Irezumi (Traditional Japanese tattooing)