get elephant's newsletter
Update: bonus, a new great one: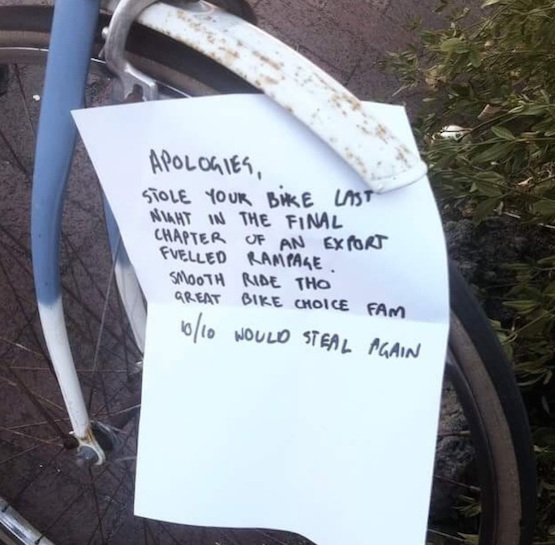 Best Stolen Bike poster ever: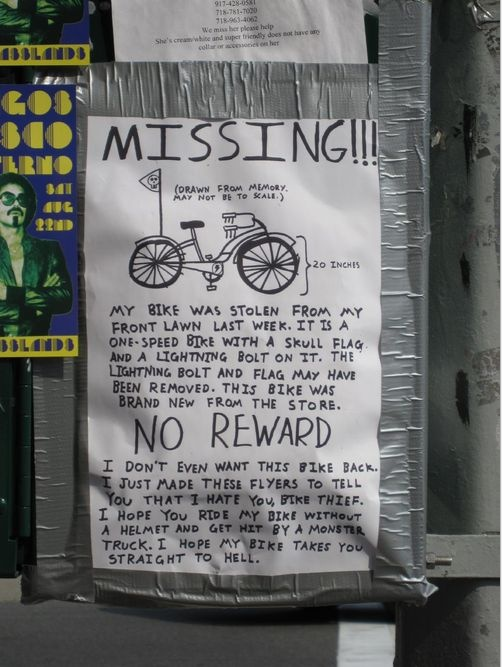 Image via Jalopnik.
~
Update: Get the shirt! With thanks to Erin King & Threadless for the tip.
Julian Glander aka secretly robots

my design MISSING started out as an actual flyer that I put up around my dorm when my bike was "stolen" earlier this year… Later, I found out it had been towed because I chained it to a fence with a "no bikes" sign on it. Whoops! Here's the original flyer: and here are the 300 million bikes I drew before I got the right one: So anyways, thanks so much to everyone that made this design …
Elephant:Now
...is a new feature on Elephant Journal—enabling you to instantly share your mindful ideas, photos, art, YouTube videos/Instagram links & writings with our 5 million readers. Try it Now.