get elephant's newsletter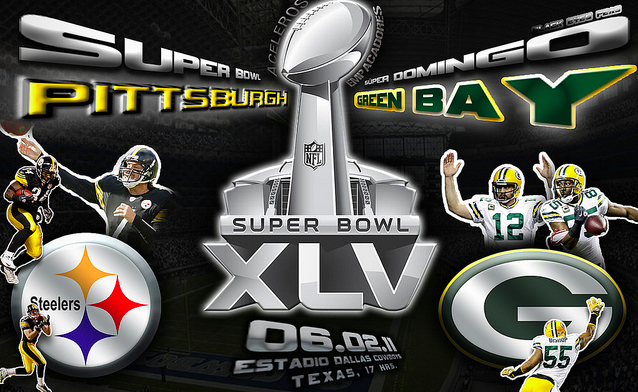 The Super Bowl, the world's greatest holiday, is bearing down on you and you're about to get sacked.

As a countdown, I will be supplying you, America, with daily blasts about the NFL, parties, and the Super Bowl itself, which we'll live blog and tweet here in Boulder from a big solar power company (of course) where we'll be watching The Game.

Here are the links to other Elephant articles that you may enjoy:

Five Reasons to Avoid the SB. Five Reasons to Indulge. Yoga and Football. The Bro Code. Destroy Ben Roethlisberger. Food for Thought. Self Loathing. Commercials, Commercials, and more Commercials.  And a letter to you, America.  Enjoy! ~ Joe Yeoman
Like most Elephant readers, I wonder about how the actions of professional athletes affect the USA, especially children. When I see the Vick's and Roethlisberger's of the world on television, I feel awful. There are hundreds of boys and girls who want to emulate these "stars" because, whether they want to be, Vick and Roethlisberger are role models. Children see that you can get away with rape and then make millions of dollars. An evil act becomes a positive characteristic in their eyes. This saddens me.
However, there are plenty of positive role models in the Super Bowl that we need to celebrate and cheer-on. Instead of always dwelling on the negatives of professional sports, let's take a look at a some of great things athletes have done. Here are six men that we should celebrate and pay attention to on each play:
1. Clay Matthews and B.J. Raji—Slaying the Big Bad Wolf-lisberger: Packers.

While it has been well documented that Big Ben Roethlisberger is a bad guy, Sunday features two stand up guys that will make Roethlisberger's day a nightmare.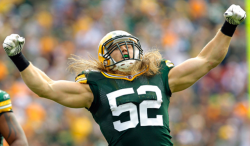 Clay Matthews (number 52 and with Thor like hair) is a third generation player, with his father and uncle being Pro-Bowl players. He has come to embody an anti-Roethlisberger persona. He's laid back and avoids trouble, and he helped host and sponsor Swing Fore Recovery—which helps with homelessness and addiction recovery. He has become the identity of the Packer defense and the town of Green Bay.
In the 3-4 defense, it will be Matthews' job to come off the line like a missile targeted for Big Ben. He is an expert sack artist, racking up 13.5 sacks in the regular season (3.5 more in the postseason).
B.J. Raji (number 90 and weighing around a ton), drafted in the same first round as Matthews, will be the main cog in the Packer's defense. Literally, he will use his weight to clog the middle of the field and allow Matthews to attack Roethlisberger. His main match-up will be against the Steelers interior line.
Personally, his father is an immigrant from Nigeria, and both of his parents are Pentecostal ministers.
Also, for a big man, he's pretty nimble and a good dancer:
If you hate Ben Roethlisberger—maybe you wish him harm or ill-will, then you will want to cheer for these two Packers and their ability to smash him to the ground. If your a Steelers fan, you better hope your line can block.
2. Aaron Rodgers—Boy Wonder: Packers.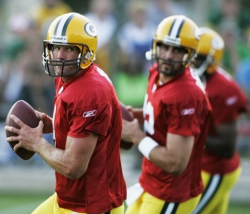 Drafted under the shadow of Brett Favre—probably the ultimate Packer, Aaron Rodgers (number 12 and sporting a sweet beard) has some of the biggest shoes to fill in sports history (the replacement for Michael Jordan also had his hands full). Once he was giving the keys to the Packer's offense, the team never looked back, and Rodgers has easily become one of the league's best quarterbacks.
During last years MACC Fund dinner, Rodgers spoke at great length childhood cancers and blood disorders; he is also on their board of directors. When Rodgers accidentally brushed off a cancer patient (Matthews stepped in to greet her), he issued an apology within hours. And as CBS Sports writer, Gregg Doyle puts it:
These were stories with context, like the one from the MACC event with the signed football, or the one from two Christmases ago when the Packers invited 75 kids from the Boys & Girls Club to a local bowling alley for soda, pizza and bowling with players. All of it free, of course. Before the event, the Packers called back and said they could accommodate more kids, so make it 100. At the event the kids were surprised with $100 each to shop for presents, accompanied by various Packers. One was Aaron Rodgers. He funded the whole thing himself. And never told anyone.
While the Steelers are difficult to run against, their secondary can be exploited by an efficient passer. As long as Rodgers can stay upright, the Packers might coast through this game.
3. Hines Ward—a Superman on Two Continents: Steelers

Hines Ward (number 86 and always smiling) is known as one of the hardest working NFL players, because he is willing to catch the ball across the middle of the field and that he'll actually block during run plays. For defensive players, he has been known as one of the dirtiest players because of his prime-time blocks.
Off the field, Ward stops blocking and starts helping. Hines Ward's Helping Hands Foundation, which, in the USA:
focuses on improving literacy among children and will provide programs and services to better equip them for achieving and handling success in life. Abroad, his Helping Hands Korea Foundation (formed as a tribute to his mother) has targeted biracial discrimination, especially as it occurs among the children of Korea.
Also, this last year, Obama appointed him to be on the Advisory Commission on Asian Americans and Pacific Islanders.
Really, Hines Ward is a great human being, even down to raffling off Super Bowl tickets, money, player meet-and-greets, with proceeds going to the Donald Driver Foundation.
4. Charles Woodson—A Shutdown Corner who Keeps His Heart Open: Packers.

Seven time Pro-Bowl shutdown corner back—Check.
Only defense player in NCAA history to win a Heisman Trophy—Check.
Owner of an American vineyard "TwentyFour Wines by Charles Woodson"—Check.
Two-million dollar check writer for a hospital—Check.
Last Thanksgiving, Woodson (number 21 and locking down Hines Ward all day) donated two million dollars to the University of Michigan Mott Children's Hospital and Women's Hospital to support pediatric research by The Charles Woodson Clinical Research Fund.
Amazing human being—Triple Check.
5. Troy Polamalu—Goldie Locks: Steelers
Troy Polamalu (number 43 and beautiful, insured, Head-and-Shoulders hair) literally uses his flowing locks to give back to the community. Granted, he's known for his punishing tackles and hawking balls out of the air, but Polamalu teamed up with a Kardashian to support the troops. TwitChange, according to Hollie McKay, of Fox News:
gives fans a chance to bid on an opportunity to interact with their favorite celebrities – like Alyssa Milano, Kim Kardashian, Shaquille O'Neal and about 200 other prominent personalities – on Twitter. All proceeds from the campaign will go directly to US Soldiers through the foundation, Operation Once in a Lifetime, which supports active duty and retired members of the military and their families with special requests and urgent needs.
Polamalu and Hines Ward also support The Pittsburgh Foundation,
Unlike Ben Roethlisberger, there are other men to cheer for in the Super Bowl that care about the community around them.
Bonus…Eagles Still Soar Above America.
This video is with DeSean Jackson, the Eagles Pro-Bowl wide receiver and one of the game's most electric players. He may not be playing in the Big Game, but this video will melt the iciest of hearts.
Football players can be good people too. Enjoy your weekend, and please avoid texting smack-talk while driving.

Joe Yeoman loves you. He is an MFA candidate at the Jack Kerouac School. As a displaced Chicago writer and editor, he hopes to see the Windy City soon.  You can contact him at Joeyeoman [at] gmail [dot] com.