get elephant's newsletter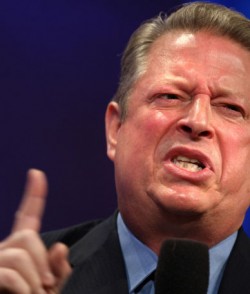 With the sequel to Al Gore's an Inconvenient Truth in the works, Jimmy Kimmel aired this "trailer" on his show Tuesday night.
http://www.youtube.com/watch?v=Zkx8Xe7yiXY
Could you blame the poor guy? It's not like we have done a whole hell of a lot since his documentary aired in 2006. One has to wonder how long the man will go on talking about our planet's imminent demise before he truly does lose it.
You're not alone Mr. Gore!