get elephant's newsletter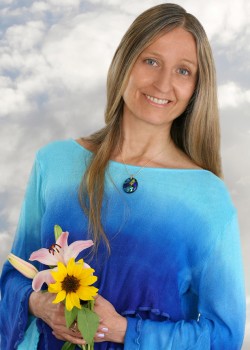 Brigitte Mars is an herbalist and nutritional consultant with over forty years experience. She is the author of Beauty by Nature, Rawsome!, The Sexual Herbal, Addiction Free Naturally, Healing Herbal Teas, The Desktop Guide to Herbal Medicine, and co-author of The Country Almanac of Home Remedies, and The Hemp Nut Health and Cookbook. Brigitte has had a radio show on KGNU called Naturally for over twenty years. She is a professional member of The American Herbalist Guild. Ms. Mars teaches at Naropa University, Boulder College of Massage, Omega Institute, Kripalu, and Bauman College of Holistic Nutrition and Culinary Arts. Brigitte is a blogger for The Huffington Post and Care2. www.brigittemars.com.
Introduction to Herbs, Essential Oils, Natural Remedies and Food as Medicine.
March 24, 2012 10 am to 4 pm at The Mindful Body.
Learn to use food, herbs, essential oils and natural remedies to achieve the best health ever. We will talk about herbal preparations, safety and dosage issues as well as to get to the core of health concerns and truly build health. Ask Brigitte questions about herbalism, raw foods and your health! $65 per person. Wellness Plan Members receive a $5 discount. Sponsored by The Mindful Body. For more detailed questions about this workshop, please contact us at 303.335.0730 or [email protected].
Herb Walk with Brigitte sponsored by The Mindful Body
May 26th, 2012 10am to 12pm @ Brigitte's House.
Why buy lettuce shipped from another state that was picked weeks ago when Nature abounds with fresh edible delicious wild greens for salads? Learn to identify local plants for their edible and therapeutic properties with herbalist and  author Brigitte Mars. Learn to create edible lawns. Meet on time in front of her home in Boulder at 1919 D 19th Street, $25. Wellness Plan Members receive a $5 discount. Sponsored by The Mindful Body and must register in advance with The Mindful Body at 303.335.0730 or[email protected].