get elephant's newsletter
"Its hard to make hula hooping bad ass, but this gal did it."
~

~

~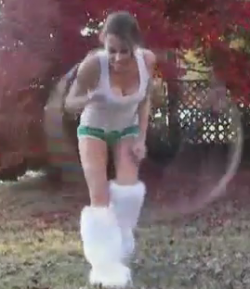 Reddit comment of note:
"That looks cool and she is attractive. Upvote."
Another:
~
Holy wow having now watched the whole thing I love this one. I like this one (mostly 'cause of the song, which reminds me of this):

For "Best Hula Hoop" Videos compilation from a year ago, click here. Let us know if we missed anything!