get elephant's newsletter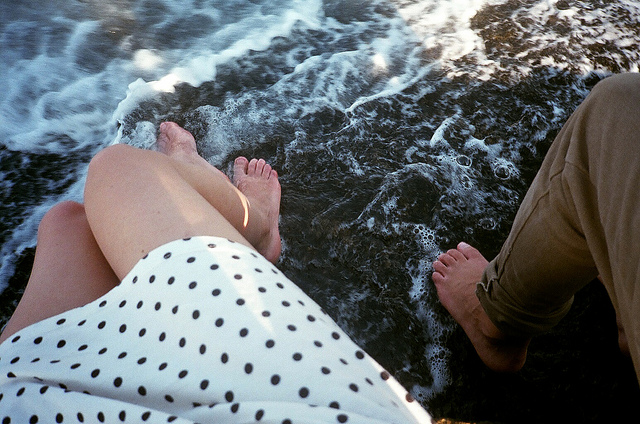 "In each of us lie good and bad, light and dark, art and pain, choice and regret, cruelty and sacrifice. We're each of us our own chiaroscuro, our own bit of illusion fighting to emerge into something solid, something real. We've got to forgive ourselves that. I must remember to forgive myself. Because there is a lot of grey to work with. No one can live in the light all the time." 

~ Libba Bray
I was walking on an empty beach a few days ago and it was cold and the wind cut holes through my jacket and there were liquid thoughts coming out of my eyes—too salty to be tears.
And I thought of how the sea waves are probably the most unfaithful thing in the universe, how they're always leaving the beach and then they suddenly realize they miss it and that maybe they made a mistake, so they rush back, only to leave again, the next second.
I think we're also waves and sand in equal parts. One is solid, but it can be sculpted into anything and it carries all the footprints of your life. The other one is liquid: capricious, unstable, insecure, delirious, sometimes too noisy; but also flexible, transparent, foolish, childlike… And if you think about it, without water, our beach would be a desert. So, we must eventually learn how to get wet.
(But until then we "fake the books.")
We've been done before
And now we try to forge ourselves
We've been done before
And now we try to forge ourselves
I'll be true again
But until then i fake the books
'cause everybody knows
This ain't heaven
Until everybody knows
We've been wrong before
There is a lot that we survived
We've been wrong before
There is a lot that we survived
I'll be true again
But until then i fake the books
'cause everybody knows
This ain't heaven
Until everybody knows