How to Make Friends with all of Your Sweet Self: Maitri.
Buddhism is all about waking up. 
Let's focus on the important things: making friends with ourself, so that we can be of benefit to others, and our beleaguered planet.
In this Photoshop Culture, there is a tonic, or antidote, to wanting to be other than we are. It's called maitri (click below for more). It's called unconditional friendliness toward ourselves. It's simple. It's hard. ~ ed.
Unconditional friendliness toward ourself: Maitri.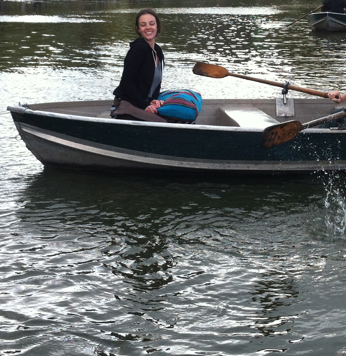 "You, yourself, as much as anybody in the entire universe, deserve your love and affection." ~ Buddha [Corrected, read here for more precise meaning]
Love Yourself. For my friend Leah (and my other lovely friends who are dreamers, and doers, but have not yet quite harnessed both together). And, for you. ~ ed.
No different, really —
a summer firefly's
visible burning
and this body,
transformed by love.

~ Izumi Shikibu

This particular teaching on the Four Limitless Ones, on maitri, compassion, joy and equanimity is really a teaching on how to take the situations of your life and train—actually train—in catching yourself closing down, catching yourself getting hard, and training in opening at that very point, or softening.

In some sense reversing a very, very old pattern of our whole species, which is a pattern of armoring ourselves. It's like the essence of our whole path is in that place of discomfort, and what do we do with it? ~ Pema Chodron

Pema Chodron, on Maitri.
"…There was a story about the Zen master Suzuki Roshi.
This was a situation where his students had been sitting and they were 3 or 4 hours into a very hard sitting period, a sesshin. The person who told the story said every bone in his body was hurting—his back, his ankles, his neck, his head, everything hurt. Not only that, his thoughts were totally obsessed with either,
"I can't do this, I'm worthless. There's something wrong with me. I'm not cut out to do this."
It was vacillating between those thoughts and
"This whole thing is ridiculous. Why did I ever come here? These people are crazy. This place is like boot camp."
His mind and body were just aching. Probably everyone else in the room was going through something similar.
Suzuki Roshi came in to give the lecture for the day and he sat down. He started to talk very, very, very slowly and he said,
"The difficulty that you are experiencing now…"
And that man was thinking,
"will go away."
And he said,
"This difficulty will be with you for the rest of your life."
So that's sort of Buddhist humor.
But it is also the essence of maitri. It seems to me in my experience and also in talking to other people that we come to a body of teachings like the Buddhist teachings or any spiritual path, to meditation in some way like little children looking for comfort, looking for understanding, looking for attention, looking somehow to be confirmed. Some kind of comfort will come out of this.
And the truth is actually that the [meditation] practice isn't about that. The practice is more about somehow this little child, this I, who wants and wants and wants to be confirmed in some way.
Practice is about that part of our being finally being able to open completely to the whole range of our experience, including all that wanting, including all that hurt, including the pain and the joy. Opening to the whole thing so that this little child-like part of us can finally, finally, finally, finally grow up.
Trungpa Rinpoche once said that was the most powerful mantra,
Om Grow Up Svaha.
But this issue of growing up, it's not all that easy because it requires a lot of courage.
Particularly it takes a lot of courage to relate directly with your experience. By this I mean whatever is occurring in you, you use it. You seize the moment? Moment after moment? You seize those moments and instead of letting life shut you down and make you more afraid, you use those very same moments of time to soften and to open and to become more kind.
More kind to yourself, for starters, as the basis for becoming more kind to others."
~
Bonus:
And: