get elephant's newsletter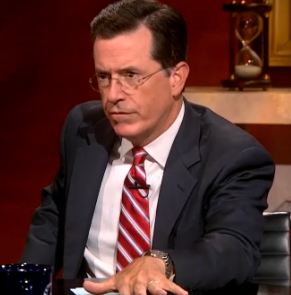 Convicted felons, dangerously mentally ill "can buy all the guns they want." Without a background check. Instantly.
Stephen asks:
Isn't it more appropriate to have a moment of silence about guns … and just continue that moment of silence until there's another tragedy like this?

And then we have another moment of silence after that. Isn't that more respectful?
For more, watch this edgy and, yes, funny interview of the Brady Campaign's Dan Gross (wearebetterthanthis.org). Colbert questions the politicization of the Aurora tragedy and talks everyday gun violence and the prospect of Second Amendment regulations.
Sign the petition to President Obama and Governer Romney to say, "We are better than this."