get elephant's newsletter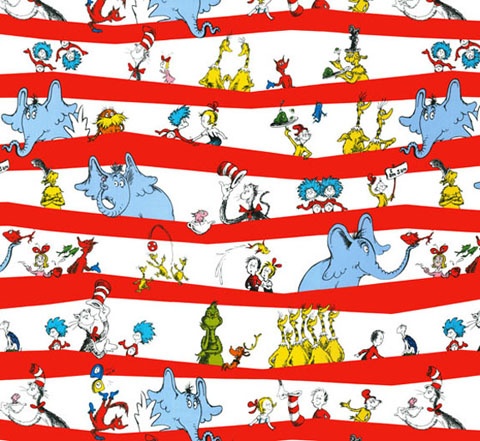 A Little Wisdom from Dr. Seuss
The best advice is the kind that's applicable to both children and adults. That's why we all love Dr. Seuss, the man who worked with timeless themes and turned our little human complications into simplicities.
Dr. Seuss on…
1. being yourself:
"Be who you are and say what you feel, because those who mind don't matter and those who matter don't mind."
2. freedom and choice:
"You have brains in your head. You have feet in your shoes. You can steer yourself, any direction you choose."
3. no regrets:
"Don't cry because it's over, smile because it happened."
4. clarity:
"Sometimes the questions are complicated and the answers are simple."
5. creativity:
"I like nonsense, it wakes up the brain cells. Fantasy is a necessary ingredient in living, it's a way of looking at life through the wrong end of a telescope. Which is what I do, and that enables you to laugh at life's realities."
"You know you're in love when you can't fall asleep because reality is finally better than your dreams. "
7. activism:
"Unless someone like you cares a whole awful lot, nothing is going to get better. It's not."
8. brain power:
"Think left and think right and think low and think high. Oh, the thinks you can think up if only you try!"
9. looking after Earth:
"I speak for the trees, for the trees have no tongues."
10. process and patience:
"If things start happening, don't worry, don't stew, just go right along and you'll start happening too."
Seuss' Take on Troubles:
Image: ladybugbkt/Flickr
Elephant:Now
...is a new feature on Elephant Journal—enabling you to instantly share your mindful ideas, photos, art, YouTube videos/Instagram links & writings with our 5 million readers. Try it Now.